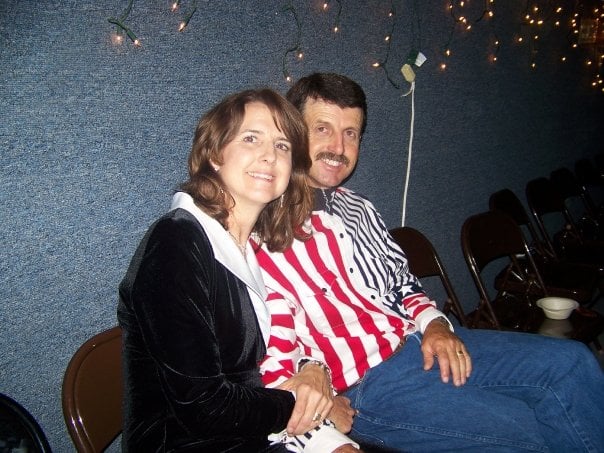 The Liberty Counsel, an Orlando-based anti-LGBT hate group, says it will defend a Texas county clerk who is refusing to issue marriage licenses to same-sex couples.
The clerk, Molly Criner of tiny Irion County (shown above with her husband), has not yet been sued. And it's unclear whether any same-sex couples have applied for licenses in the West Texas county, which has a population of just 1,500 people.
However, over the weekend, Criner issued a "Declaration of Obedience to Law and Defense of Natural Marriage," in which she wrote:
1. I will continue to defend Natural Marriage as recognized by the People of Texas, in the Constitution and Laws of the State of Texas, consistent with the Declaration of Independence; the written United States Constitution; the Ninth, Tenth, and Fourteenth Amendments; and higher Natural Law.
2. Natural Marriage between one man and one woman remains the law in Texas, regardless of any court decision to the contrary. Any court decision purporting to strike down Natural Marriage, including Obergefell v. Hodges, is "unauthoritative, void, and of no force."
3. I, as County Clerk, in faithful execution of the laws of Texas, shall resist unlawful federal or state court encroachments upon the prerogative of the People of Texas to protect Natural Marriage, and shall only issue marriage licenses consistent with Texas law, so help me God.
4. With a firm reliance upon the providence of Almighty God and the support of my fellow citizens, I call upon all of the Officers of the State of Texas, the Governor, the Attorney General, and the members of the Texas Legislature, to join with me, and utilize all authority within their power to protect Natural Marriage from lawless court opinions, wherever the source.
From the Liberty Counsel's press release:
"The Supreme Court has historically made a number of bad rulings that time and justice have been able to realize and overcome," said Mat Staver, Founder and Chairman of Liberty Counsel. "The opinion of five lawyers regarding marriage is another example of an unjust law that will be overcome as people stand together, individually, and as States," Staver continued.
"Like Molly, each of us should vow not to be intimidated but, instead, to stand united for our God-given liberties and the Rule of Law," Staver advised.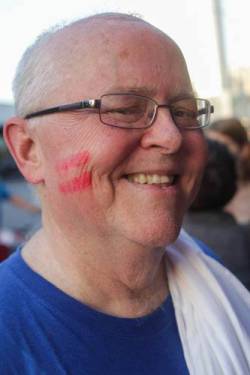 According to openly gay former state Rep. Glen Maxey (right), at least one gay couple was contemplating a road trip to Irion County to request a license so they can sue Criner. Maxey also reported that at the close of business Monday, Irion County was one of only five in Texas, out of 254, that were not complying with the U.S. Supreme Court's ruling in Obergefell v. Hodges. From Maxey via Facebook:
The following 5 counties are both non-compliant and uncommitted to following SCOTUS:
Hamilton, Irion, Hartley, Loving, Roberts
Description:
Hamilton – Clerk Debbie Rudolph indicated over the phone that she will not issue marriage licenses due to her personal religious objection and that there is no other person who can issue licenses in her office
Irion – Clerk Mary Criner will not issue marriage licenses due to religious objection. Sent a letter to fellow county clerks (attached) to that effect.
Hartley – Clerk is out. Staff wouldn't say and referred me to clerk's voicemail. Previously, "no"
Loving – Clerk is out. Staff said they are waiting on further direction from state. Left message asking clerk to call back.
Roberts – Clerk is out. Staff wouldn't say and referred me to clerk's voicemail. Previously, "no"
Maxey has also filed an ethics complaint against Attorney General Ken Paxton with the State Bar of Texas, over Paxton's opinion encouraging county clerks to defy the high court's ruling.
On Monday, Hood County Clerk Katie Lang, who previously said she wouldn't issue same-sex marriage licenses due to her religious beliefs, relented after a gay couple filed a lawsuit against her. Lang didn't issue the license herself, but had one of her deputy clerks do so.
According to Irion County's website, there are at least three deputy clerks in Criner's office, so it's possible she'll also eventually delegate the duty of issuing same-sex marriage licenses to one of them. That way, anti-LGBT groups can still try to claim victory and allege that Criner is being persecuted.