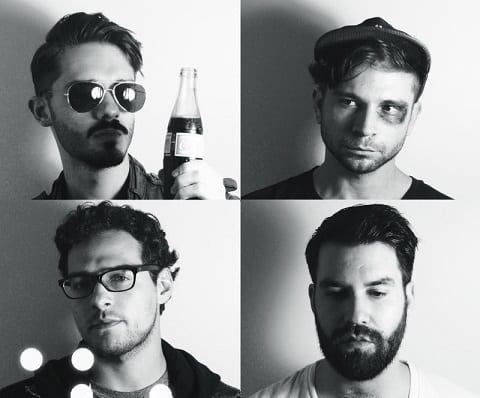 New Music is brought to you by Deadly Music! which covers mostly indie, alternative, electro pop, post rock and ambient music, with a bit of everything else deadly thrown in for good measure.
Most songs reviewed here are available on a Soundcloud playlist, some of them (along with other playlists) on Spotify.
---
The Modern Electric – "The Summer of Lou Reed"
Cleveland, Ohio-based act The Modern Electric (above) have just released the video for The Summer of Lou Reed taken from their second album Original Motion Picture Soundtrack, due out on August 18th.
Their sound, which they refer to as "cinematic pop," aims to "create a soundtrack for the lives of their listeners."
If you like your classic summer indie pop hits that can still summon up the ghosts of teenage heartbreak years or even decades later (and who doesn't), "The Summer of Lou Reed" is an evocative mini-road trip movie with a massive classic indie pop / rock sound the likes of which you possibly haven't heard since the 70s.
Very possibly your summer 2015 go-to classic, have a look at the video for The Summer of Lou Reed below.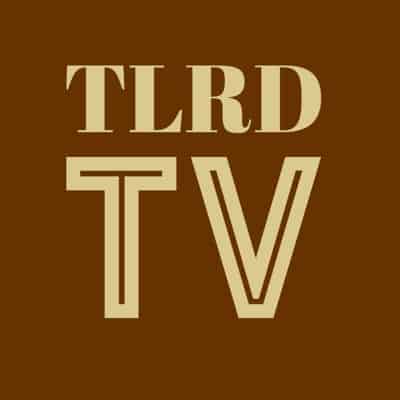 ---
Fucked Up – Year of the Hare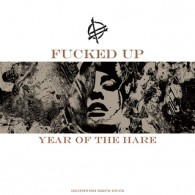 In many ways it's a shame that Toronto-based act Fucked Up – led by Mike Haliechuk – and winners of the Polaris Music Prize in 2009 – chose that name. It summons up hardcore and that in fact is generally the genre to which the band is assigned.
However, in reality Fucked Up is an experimental act on the fringes of what constitutes popular music these days. They can drag out a living from their music but crucially because they have a dedicated fan base they more or less do what they want.
What you expect from a band with that name and what you in fact never really get is hardcore punk.
Abraham's vocals are certainly not out of place but on last year's album Glass Boys, Fucked Up were comfortably on the pop side of punk and more evocative of perhaps Pixies.
This is no bad thing. With a fury rarely in check, Fucked Up have been releasing excoriating noise for 15 years now, often operatic in their scope and regularly epic in length.
Their latest EP Year of the Hare continues their ongoing Zodiac series includes two tracks – the sprawling 21 minute title track and 8 minute b-side "California Gold."
Of the two, the title track deserves special attention.
Just reading the words "21 minute title track" would be enough to make many run for the hills and rightly so.  However, Fucked Up are messing with genres here. Opening with two minutes of ambient noise that gradually gives way to an acoustic guitar that then moves aside for someone possibly walking around a studio before tinkling on a piano, when the song finally erupts the pattern is repeated – once with guest vocalist Isla Claire – and although perhaps a touch obvious in intent its enough of an assault to leave a serious impression.
Often criticized for not being hardcore enough, the EP proves that the analysis is misplaced because there's a depth to it missing from much of the genuinely hardcore.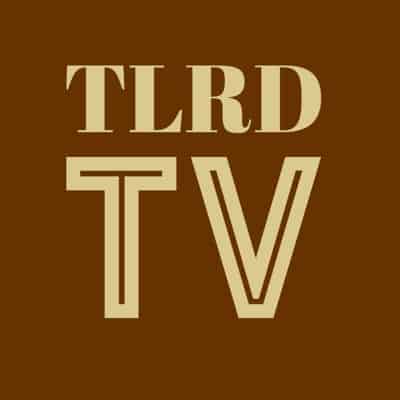 ---
Doubting Thomas Cruise Control – "Lillehammer"
Doubting Thomas Cruise Control have announced their debut album, Remember Me John Lydon Forever, due out August 14th via Fleeting Youth Records.
Taken from the album, the Brooklyn-based quartet's Lillehammer is an inescapably catchy indie rock burner that harkens back to the days of classic college radio and will appeal to fans of They Might Be Giants, Pavement and Violent Femmes.
---
I'Ils – "Keep"
Australian trio I'lls have been furrowing away for 4 years now with their brand of glitchy downtempo electronica which borrows heavily from Thom Yorke solo on latest track "Keep" which is taken from the forthcoming EP Can I Go With You To Go Back To My Country.
Following on from the 2011 debut EP Thread and A Warm Reception EP in 2013, Can I Go With You To Go Back To My Country was released yesterday.
---
ALTA – "Alive Again"
Firmly within the downtempo electronica genre but more on the pop end and coincidentally also from Melbourne, Australia, ALTA released their latest EP Awake For Days late last month.
The EP track "Alive Again" has featured on Flipboard as Track of the Day.
ALTA and I'lls are at the forefront of a burgeoning electronic / electro pop scene in Melbourne.
With their laid back electronica reminiscent of Thom Yorke via Haerts, it would appear that ALTA could well be top of the class.