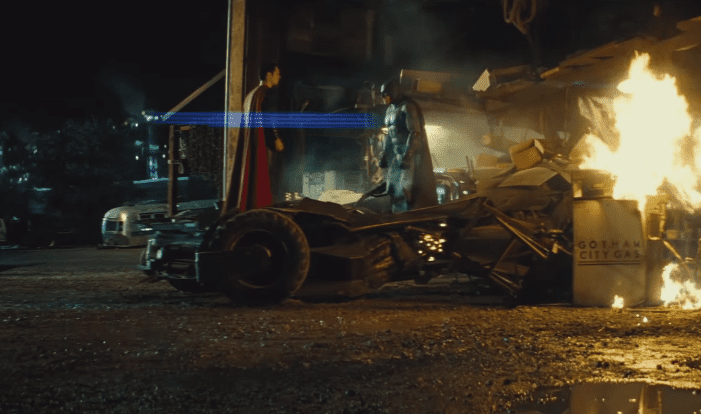 Zack Snyder's superhero stuffed sequel to 2013's Man of Steel debuted its first full length trailer at San Diego Comic-Con today – featuring plenty of tantalizing shots of Batman and Superman going toe to toe.
Jesse Eisenburg's (full-haired) Lex Luthor and Gal Gadot's Wonder Woman also make an appearance in the jam packed trailer.
Check it out below:
Batman v Superman: Dawn of Justice arrives in theaters March 25, 2016.