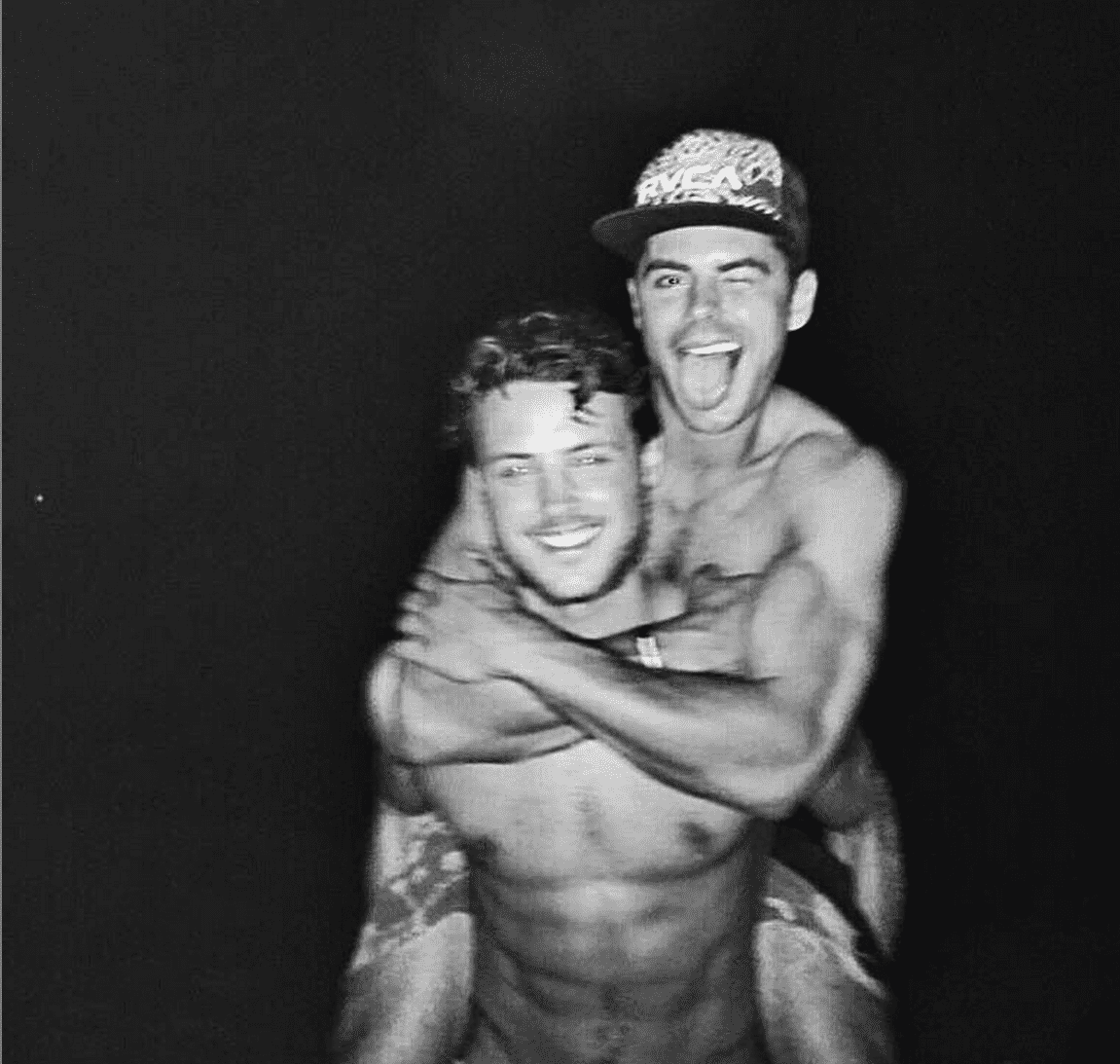 Zac Efron and his brother Dylan might be trying to break the internet.
Last night Zac, the elder Efron, posted a photo on Instagram of his brother Dylan giving him a piggyback ride. Both are shirtless in the pic. While Zac's biceps bulge, it is Dylan's toned physique that is primarily on display. Zac captioned the photo, "#brothers."
Earlier this year, Zac shared a poem Dylan wrote (below) about his famous sibling when he was only in 6th grade. Little Dylan has grown up quite a bit since then. Cue the crushes.
When your dad goes through your little bro's old homework and finds a gem: Poem by Dylan, 6th grade #abrotherlything pic.twitter.com/sknA7DWJO3

— Zac Efron (@ZacEfron) May 22, 2015