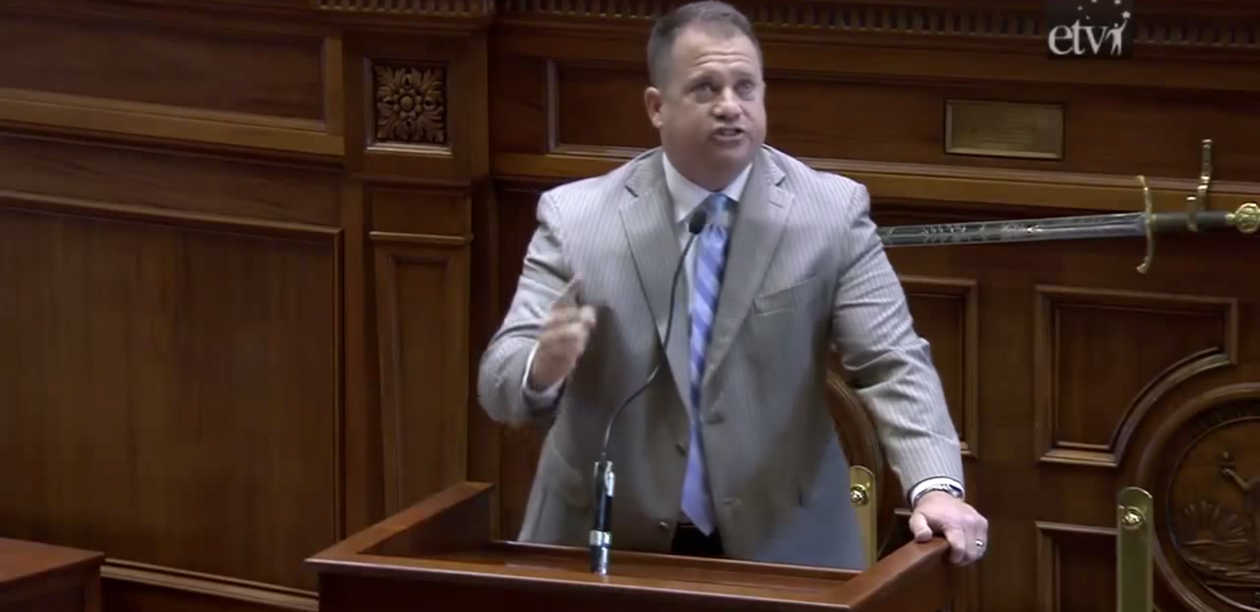 South Carolina Senator Lee Bright – a state co-chair of Ted Cruz's presidential campaign – has used a debate on the Confederate flag to argue that same-sex marriage sanctifies "deviant behavior," reports Right Wing Watch.
The response to our #ConfederateFlag petition is overwhelming. Thanks for your support! –> http://t.co/ccLWaNw63w pic.twitter.com/jC9LN0KPAP

— Lee Bright (@leebright) July 2, 2015
While lawmakers overwhelmingly voted yesterday to remove the flag from the state capitol's grounds, Bright used the debate on the Confederate flag to attack the rainbow flag and the lighting of the White House last month in the colors of the rainbow as an "abomination of colors."
"It is time for the church to rise up.
It's time for the state of South Carolina to rise up. Romans Chapter 1 is clear, the Bible is clear. This nation was founded on Judeo-Christian principles, and they are under assault by men in black robes who were not elected by you."
He went on to argue that public employees should be allowed to cite "religious beliefs" if they refuse to issue marriage licenses to same-sex couples.
Last year, Bright said that pro-gay federal judges should be impeached.
Watch Bright's rant below: