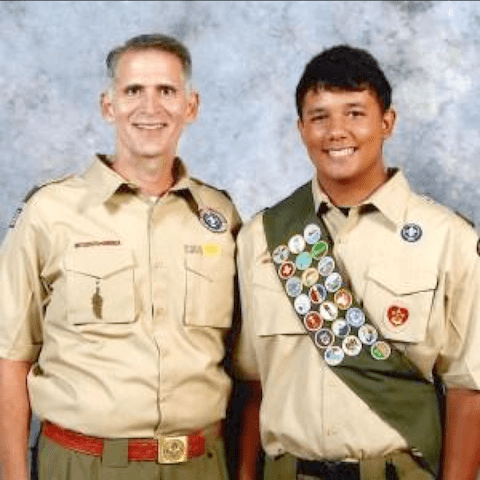 A Louisville boy scout leader who resigned from his position in 2012 at the urging of the church-sponsored group he oversaw found himself once again denied after a pastor rejected his application to be reinstated as troop leader reports The Courier-Journal.
Although the Boy Scouts of America revised their policy allowing gay leaders to join, a caveat allows church-sponsored units to choose leaders who meet "criteria" for their beliefs. Boy Scout Leader Greg Bourke, who was asked to resign from his position in 2012 after his orientation was revealed, discovered Tuesday that his leader application for Boy Scout Troop 325 was denied by Rev. Scott Wimsatt:
"My heart is broken that my church would now present the barrier to my returning to my Boy Scout unit."
Rev. Wimsatt was unavailable for comment however, spokeswoman Cecilia Price of Our Lady of Lourdes, the church Wimsatt belongs to, maintains that the church has the right to decide their leadership according to BSA's policies.
Bourke and his partner Michael De Leon were one of the petitioners who won the now historic Supreme Court ruling that secured gay marriage nationwide on June 26. Bourke posted a link to the diocese's official letter regarding LGBT leadership on Twitter.
Letter from Bishop: Decision on Boy Scouts of America | Diocese of Bismarck | Bismarck, ND http://t.co/whHYHX3JJo

— Greg Bourke (@gregbourke) August 4, 2015