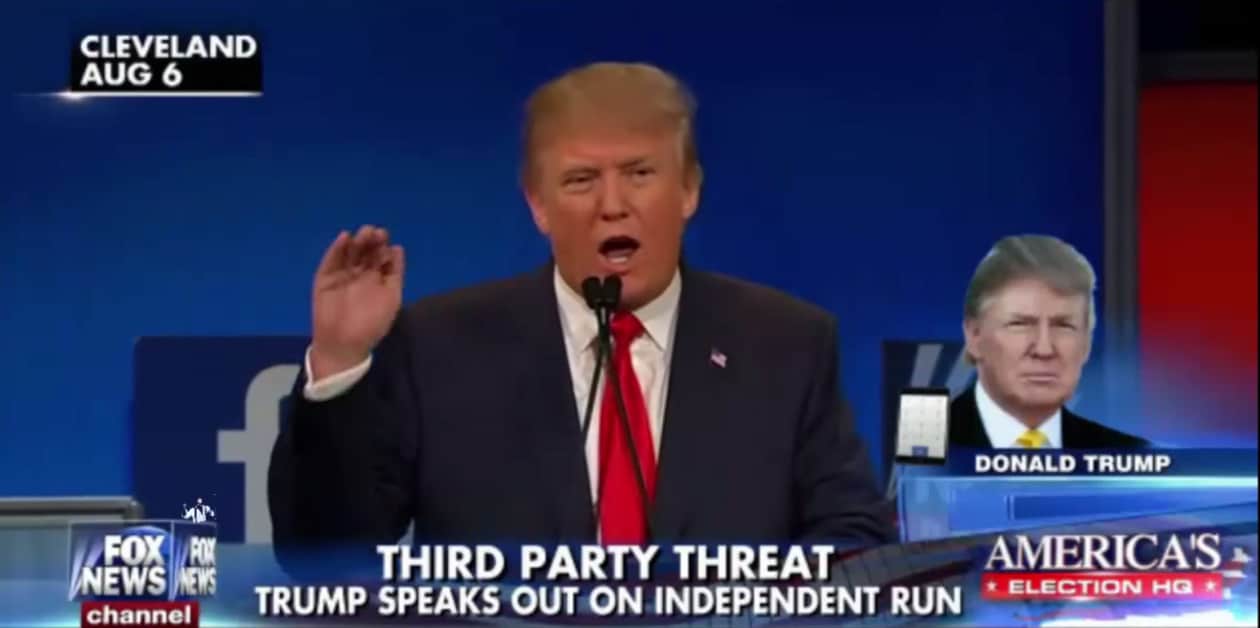 In his first appearance on Fox News since the first Republican presidential debate, Donald Trump vowed he would not rule out a third party run for President should the GOP not treat him 'fairly.'
In a phone interview with "Fox & Friends" host Steve Doocy, Trump made only passing reference to his brouhaha with the network, saying that they'd "always been friends."
He also refused once again to rule out a third-party run.
"We're going to keep the door open, we're going to see what happens," he said. "I want to run as a Republican But I do want to keep that door open in case I don't get treated fairly."
So-called fairness seems to be a major concern for Trump, who yesterday tweeted about a phone call he had with Fox News president Roger Ailes who, according to Trump, assured him that Trump would always be treated fairly on Fox.
https://twitter.com/realDonaldTrump/status/630764447716540417
The phone call was the result of ongoing tension between the network in the wake of Trump's harsh criticism of anchor Megyn Kelly and her questioning of Trump during the GOP's first presidential debate. Trump remarked that, during the debate, Kelly had "blood coming out of her eyes, blood coming out of her wherever."
The controversy over Trump's attacks on Kelly was ignored by both Trump and Doocy on Tuesday.
Kellyn meanwhile has pledged not to apologize to Trump despite his calls on her to do so and his own unwillingness to apologize to Kelly for his remarks. Said Kelly on Monday night's "Kelly File",
"Trump, who is the front-runner, will not apologize. And I certainly will not apologize for doing good journalism," Kelly said. "So I'll continue doing my job without fear or favor. And Mr. Trump, I expect, will continue with what has been a successful campaign thus far."
Watch video of Trump's return to Fox below:
https://www.youtube.com/watch?v=CsOROGDG3YM