> A look at Obama's post-presidency panel of experts.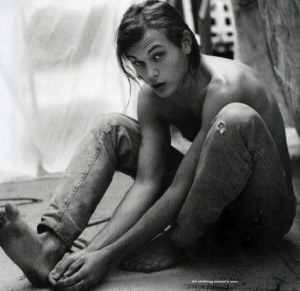 > New Fox News poll shows the GOP non-politicians surging.
> Male model Monday: Michael Baily Gates.
> Amazon's CEO Jeff Bezos is pushing back against a scathing NYT exposé of the online retailers workplace culture. "I don't think any company adopting the approach portrayed could survive, much less thrive, in today's highly competitive tech hiring market."
> The Washington Post looks back on Glenn Burke, baseball's first openly gay player.
> J.K. Rowling tells aspiring Egyptian writer to shake off the haters.
> Hillary Clinton to sit down with Ellen next month.
> Scientific American decodes Trump-maina and the psychological allure of anti- political correctness. "Trump isn't saying what you'd "expect" a politician in his shoes to say, and people are responding to this by calling it "refreshing" — because it creates this feeling that, for once, they can really, genuinely know what someone running for office is actually like."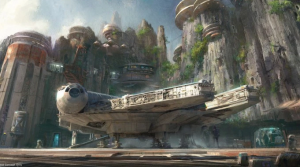 > A look all the big Disney, Marvel, and Star Wars news from the D23 Expo over the weekend.
> Tracy Morgan to return to the spotlight as SNL host on October 17.
> Zachary Quinto reunites with ex-boyfriend Jonathan Groff.
> Captain Jack Sparrow meets Han Solo.
> Sending your cremated remains to the moon just got cheaper.
> Miles Teller reportedly came this close to getting into a fistfight with Fantastic Four director Josh Trank on the troubled film's set.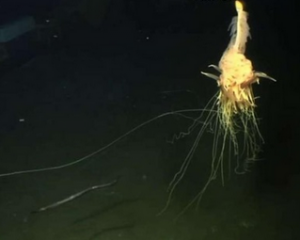 > Bizarre "spaghetti monster" discovered 4,000 feet below sea. Wonder if it's related to the flying variety?
> Donald Trump says he's Batman.
> We now know how long the runtime for Star Wars: The Force Awakens will be. 
> Queen Elizabeth II will become Britian's longest-reigning monarch next month.