> According to Politico's Democratic insiders, Joe Biden will be sitting out the 2016 election.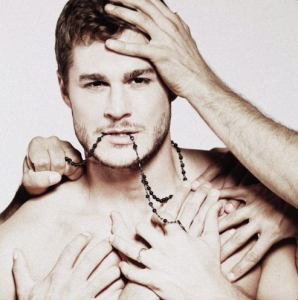 > Austin Armacost, a former model and ex-boyfriend of Marc Jacobs, is vowing to "redeem" American gay men on UK's Celebrity Big Brother after Perez Hilton's dramatic antics last season.
> Adele's long-awaited next album is reportedly coming in November.
> Take a peek inside one of America's most expensive houses.
> Ellen Page thinks it's "borderline offensive" to call straight actors "brave" for playing gay roles. "I'm never going to be considered brave for playing a straight person and nor should I be."
> Ricky Martin says Donald Trump's anti-immigrant grandstanding "makes my blood boil." 
> North Dakota has agreed to pay $58,000 in legal fees for fighting same-sex marriage.
> Media Matters blasts CNN's "bizarrely homophobic" coverage of the Virginia TV shooter.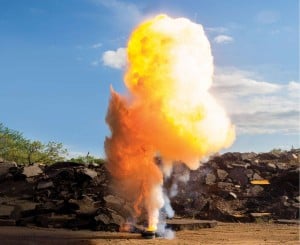 > A mushroom cloud made from coffee creamer. Don't try this at home.
> Southern Baptist Convention forced to cut up to 800 jobs to account for $21 million budget shortfall.
> Housing and Urban Development Secretary Julián Castro says talk of being Hillary Clinton's running mate is "flattering."
> The Justice Department is asking an Illinois judge to proceed with a hearing to determine whether former Rep. Aaron Schock complied with his subpoena.
> Lindsay Lohan went on a naked rampage after a wedding in Italy.
> Celine Dion makes her triumphant return to Las Vegas.
> Ashley Madison CEO Noel Biderman resigns.
> Check out this wildly detailed, 100 year plan to get humans to Mars.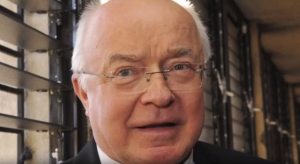 > Jozef Wesolowski, the Vatican's former ambassador to the Dominican Republic and the highest-ranking Catholic official to be charged with sexually abusing young boys, was found dead as he awaited trial.
> Federal appeals court overturns lower court ruling against NSA bulk collection of telephone data.
> Nick Gordon was paid $40,000 to pose for photos at Bobbi Kristina Brown's grave.
> Ireland's marriage equality referendum has been appealed to the country's Supreme Court.