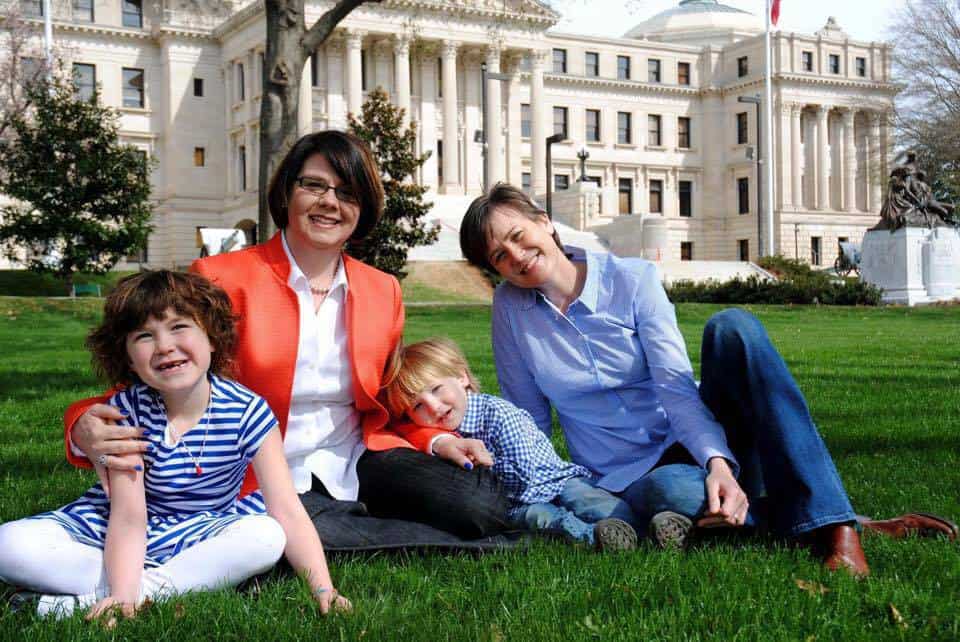 Joce Pritchett (above, left), an out lesbian and Democrat and running for Mississippi state auditor, believes her Republican opponent was behind an illegal robocall attacking her sexual orientation.
But GOP Auditor Stacey Pickering denies his campaign had anything to do with the anonymous call that went out prior to last week's primary elections.
From the robocall:
"The liberal left-wing media has their own agenda in the state auditor's race. … They want to see their LGBT candidate for auditor, Jocelyn Pepper Pritchett, have a chance in the general election. They know they can't defeat Pickering, but they know they can defeat Mary Hawkins-Butler. … Let's stand up for Mississippi values; let's stand up for Mississippi's Conservative leadership. Let's stand up for the traditional Mississippi family."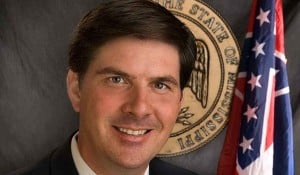 Under Mississippi law, robocalls are illegal unless their source is identified. Pickering (right), who reportedly is under FBI investigation for possible illegal campaign expenditures, claims he's "never laid eyes" on Pritchett — even though she and her wife were the plaintiffs in the state's same-sex marriage case — and didn't know about the robocall until after the primaries. From The Jackson Free Press:
"I have already confirmed that no one with our campaign officially or unofficially had anything to do with it or any knowledge of that," he told the Jackson Free Press.
Pickering said his campaign did use an automated call, but it was different than the robo-call in question because it was Pickering's voice on the recording. The incumbent candidate said his automated call went out before the primary election on Monday.
"It had my voice—I personally recorded it," he said. "And that's the only time we've used automated calls in this election."
Pritchett isn't convinced. From Deep South Daily:
In a statement, Pritchett's website suggested that Pickering's campaign is behind the robocalls. But Pritchett told Deep South Daily that she does not believe attacks on her sexual orientation will be effective.
"Our early poll showed that a large majority of Mississippians care more about qualifications," Pritchett said. "My opponent is choosing to attack my family because he can't question my integrity or ability."
Listen to the robocall below.
[soundcloud url="https://api.soundcloud.com/tracks/218652142″]