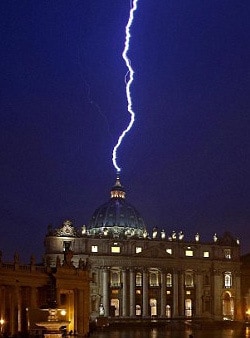 The Vatican gave an official answer to a Spanish bishop seeking clarification on its transgender policy, stating that transgender individuals are unfit to be godparents reports The Journal.
Spanish Bishop Rafael Zornoza Boy stated that he asked for official clarification after his congregation expressed confusion on the official teaching of the matter. Zornoza Boy posted on his diocese's website that Pope Francis has stated several times that transgender identity goes against Catholic dogma of what man's nature is.
The Vatican states that its decision is not based on discrimination but is rather a classification requirement of the Church's standards to becoming a godparent.
Pope Francis has shown progress with LGB people, but the Church still seems to hold the T part of the acronym in low regard.