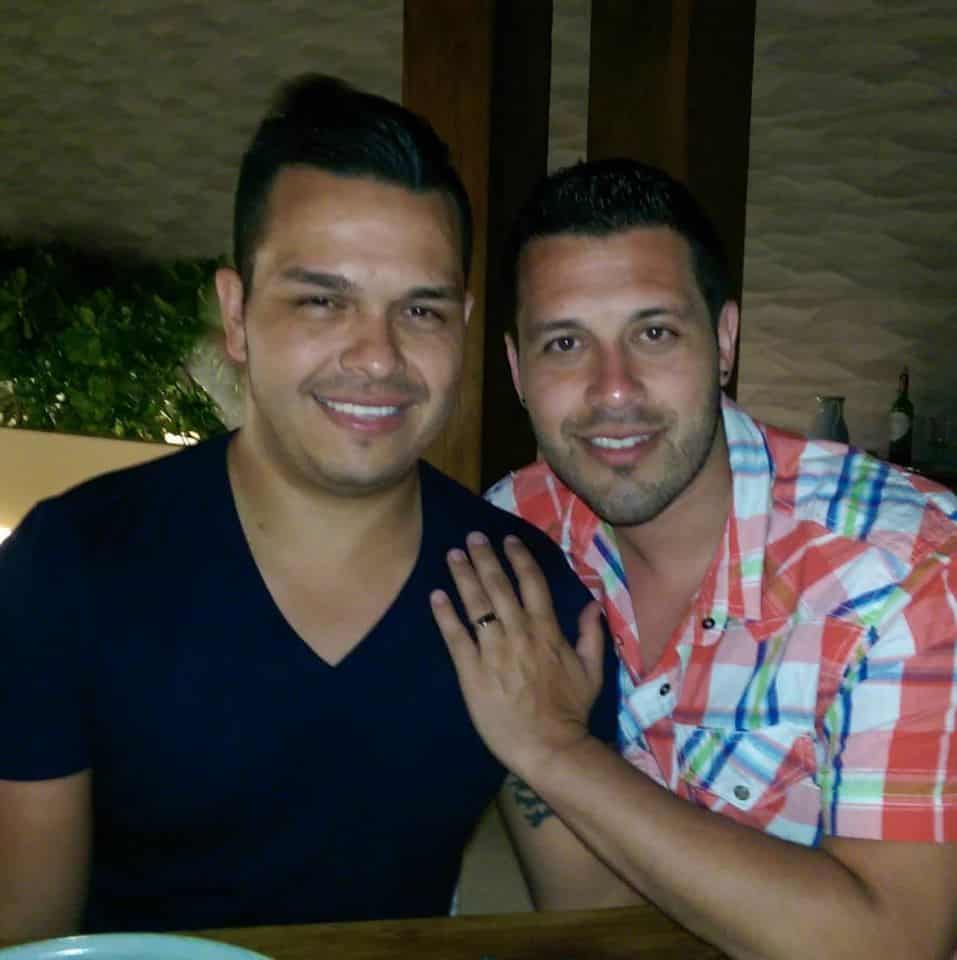 A gay couple plans to marry in Puerto Vallarta, Mexico, on Friday evening at around the same time Hurricane Patricia — the strongest hurricane on record — arrives in the resort city.
Rodolfo Melgoza and Anthony Chavira of San Francisco, who've been together nine years, traveled to Puerto Vallarta for their dream wedding, and were unable to leave because all of the flights were canceled.
This morning, Melgoza and Chavira's wedding party was evacuated from a hotel to a bus to an elementary school, and their photographer is stuck in Los Angeles. But they say they won't allow the storm to stop them from getting married.
Via NBC5DFW.com:
"They say rain is good luck," Melgoza said in an exclusive interview via FaceTime Friday afternoon. "So a hurricane? I mean, you know? We're going to be together forever. Right?" …
"We have nothing to worry about. We're all together," Chavira said. "The ceremony's at 5 o'clock."
According to the latest from CNN, Hurricane Patricia is expected to make landfall on the coast of Jalisco state, which includes Puerto Vallarta,  between 5 p.m. and 6 p.m. (7 p.m. and 8 p.m. ET) with 200 mph sustained winds. However, its impact will be felt much sooner:
While its strength could fluctuate, "Patricia is expected to remain an extremely dangerous Category 5 hurricane through landfall," the U.S. National Weather Center said Friday afternoon.
Already, Patricia is "the strongest hurricane on record in the National Hurricane Center's area of responsibility (AOR) which includes the Atlantic and the eastern North Pacific basins," according to a Friday morning forecast discussion.
The closest contender, at this point, might be Hurricane Camille, which battered the U.S. Gulf Coast in 1969. Patricia looks to be more powerful than that storm, as well as stronger than Hurricane Andrew in 1992, Katrina in 2005 and many others.