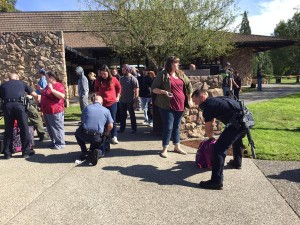 > Up to 13 reported dead and 20 injured in mass shooting at Umpqua Community College in Oregon. Via USA Today: "Oregon State Police said they believe there only one shooter and that he is 'no longer a threat,' The Register-Guard newspaper of Eugene reports. A witness at the scene in Roseburg said the male shooter was shot by police and was acting alone. The report could not be immediately confirmed. Mercy Medical Center, a hospital in Roseburg, said it had received nine patients and expected three more."
> Meet the LGBT refugees fleeing Syria. 
> A personal history of the word "faggot." CC: Azealia Banks.
> LGBT advocates and Democratic lawmakers in North Carolina defeat bill that would have banned local non-discrimination ordinances intended to protect LGBT citizens. 
> Sam Smith wants you to get drunk, do karaoke and belt out his James Bond single "Writing's On The Wall."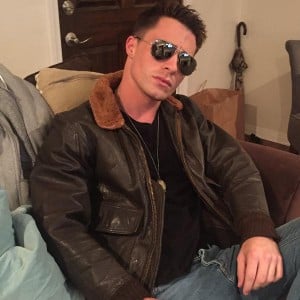 > Colton Haynes makes your Top Gun dreams come true. 
> Tom Hanks' son Chet Haze blames substance abuse for his use of the 'N' word.
> Your Facebook profile picture can now be a short video a la those seen in The Daily Prophet in Harry Potter. 
> Ireland is one step closer to having marriage equality finally enacted. 
> New app "Peeple" is Yelp…for people. And people aren't happy about it.
> Prince Harry says he's not ready to settle down. 
> Serial podcast is being made into a TV show. 
>  Troye Sivan announces US tour dates.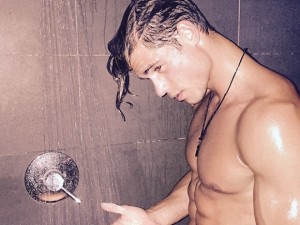 > Giovanni Bonamy is a human Ken doll. 
> Trent from Pink Is The New Blog says farewell. 
> Jennifer Grey on her father Joel Grey's demeanor since coming out: "He's a lot more gay! The truth is, he's a lot happier. He feels very light, his energy feels light and joyful. It feels like there's just more of a skip in his step. And it just feels like he's alive."
> Aaron Sorkin says Twitter is too quippy. 
> Ten Commandments to be removed from Oklahoma state capitol despite Governor's objection.