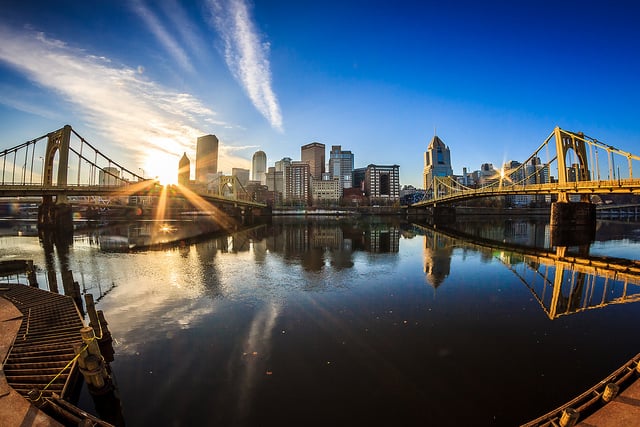 Hilly and steely (quite literally), Pittsburgh has had a reputation as a hard-working city without much tourist appeal. That conventional wisdom has always been incorrect. This city of incredible cultural assets — created in part from the largess of well-known American philanthropic families whose names adorn them — has attracted in-the-know tourists to attractions ranging from the Carnegie Science Center and the Heinz Hall for the Pittsburgh Symphony Orchestra to the lesser known but super gay-popular Andy Warhol Museum (he was a hometown boy).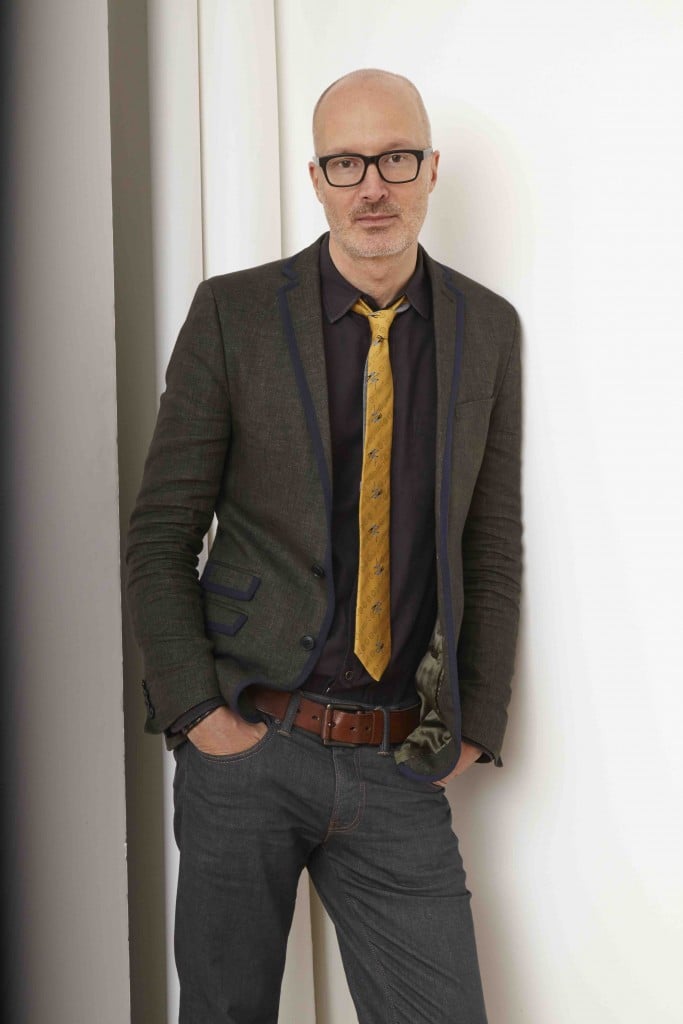 With the opening of the newest uber-cool Ace Hotel in Pittsburgh, housed in a former century-old YMCA building, scheduled for later this year, we asked openly gay and also uber-cool Brad Wilson, right, President and co-founder of Ace Hotel Group, his favorite things to do in the new and improved Steel City since he's spending so much time there opening the new property.
Breakfast/brunch: If it's a special occasion, I'm partial to The Grand Concourse which is in an old train station in Station Square. It's a gorgeous space with a huge buffet. They even fry fresh donuts for you while you're waiting for a table.
Cocktails: I'm a big fan of Max's Allegheny Tavern in the North Side. No frills here: it's a great old German spot with big martinis, manhattans and a lot of beer.
Sunday Funday: [Frank Lloyd Wright's iconic residence] Fallingwater is also always worth the trip, and it's only 45 minutes away.  
Outdoors: If you have a friend with a speed boat you can take to the river, then you're golden. Failing that, find (or make) a friend who is a member of The Bayardstown Social Club, a members-only outdoor social club where you bring your own meat for the grill.
Hidden Gem: My favorite Pittsburgh gem is Banjo Night at the Northside Elks Lodge. Friendly people, good beer, great music and spirit.
Learn more: Pittsburgh's official tourism site offers information for LGBT travelers including a listing of nightlife options and upcoming gay events.
For additional LGBT trip-planning information and suggestions for destinations, tours, events and more download ManAboutWorld's latest issue.
This weekly travel column is brought to you by ManAboutWorld, an immersive digital gay travel magazine for iOS and Android devices from Ed Salvato, Billy Kolber, Kenny Porpora, and nearly 75 Global Correspondents. For more recommendations from ManAboutWorld's global gay experts, download our App. There are FREE guides and a 10-issue-per-year subscription-based magazine
Images: Top: Jamie Dillen-Seibel; Middle right: courtesy Ace Hotel Group; Bottom: Courtesy Fallingwater