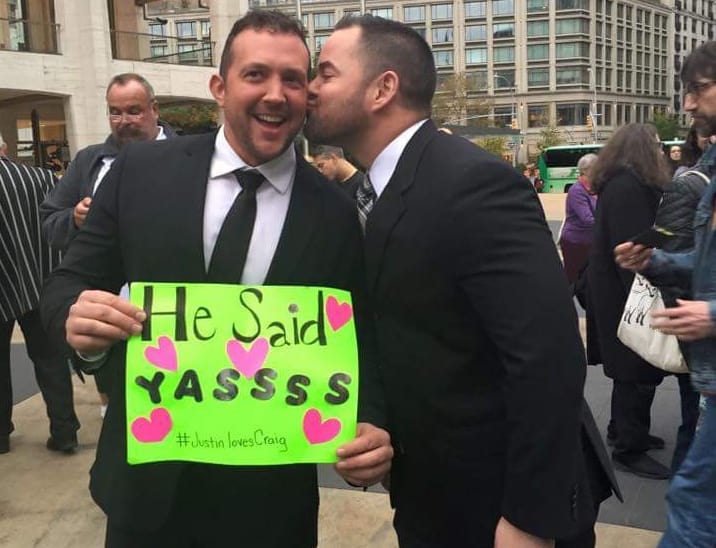 Some of you may remember singer-songwriter Justin Utley (left). We featured him on Towleroad last year when he gave a super-inspiring speech about discrimination before the Utah legislature.
Utley survived "ex-gay" therapy after coming out to his Mormon bishop, then lost his boyfriend unexpectedly of a heart attack and was fired from his job after his boss found out he was gay, so he had a few things to talk about. You can watch the speech he gave HERE.
Utley shared an iPhone video on Facebook this week of his surprise marriage proposal at Lincoln Center, which included a flash mob choir (The Stonewall Chorale) singing "Love Changes Everything" from his fiancé Craig's favorite musical Aspects Of Love.
Watch the surprise gay marriage proposal:
[fbvideo link="https://www.facebook.com/ElizziebethFlynn/videos/vb.500070840/10153124507295841/?type=2&theater" width="480″ height="600″ onlyvideo="1″]