Public transit agencies that receive federal funds are barred from discriminating against transgender people, according to the U.S. Department of Transportation.
Trans Pride Initiative, a Dallas-based nonprofit, says it obtained a statement from the Federal Transit Administration, part of the DOT, confirming that transgender people are covered under the FTA's Master Agreement, which prohibits discrimination based on sex.
"We will clarify that gender-identity discrimination is included in the ban on sex discrimination in our fiscal year 2016 Master Agreement," the FTA said, according to Trans Pride Initiative.
The FTA's statement was issued in response to a joint inquiry from Trans Pride Initiative and Resource Center, Dallas LGBT community center, through the agency's Office of Civil Rights.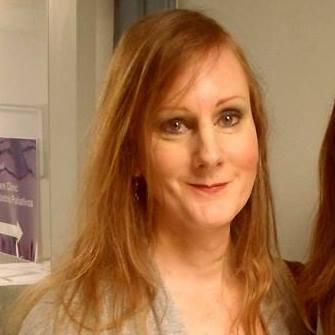 "We were assisting a trans woman who had been harassed, being called 'sir' and 'mister' in order to publicly out her after showing her state identification," Trans Pride Initiative President said Nell Gaither (right) said in a release. "That's not only harassment, it can put her safety and her life in danger."
Gaither said Trans Pride Initiative reported the discrimination to the transit agency's staff, but failed to obtain a resolution.
"On the contrary, staff were victim blaming. At one point, a manager reviewing the issue stated that the trans woman was 'confusing [the person who harassed her] by not getting her ID changed.' That's not an appropriate response," Gaither said.
More from Trans Pride Initiative:
The statement issued today only addresses gender identity, possibly because case law around sex discrimination as it applies to sexual orientation is less clear, and tying these to well-established sex discrimination coverage may be viewed by federal policymakers as a more long-term solution than adding enumerated classes. "We will continue to advocate for sexual orientation protections to be specifically added, especially since trans persons can also be gay and lesbian and bisexual or pansexual," said Ms. Gaither, "but we certainly think today's announcement is worth celebrating."
Transgender persons have long endured discrimination just for being themselves while accessing public transit systems, and this can disproportionately affect low-income persons who depend on public buses and trains for most of their transportation needs. "We are certainly happy to see this clarification," said Ms. Gaither. "And we call on our communities and advocates around the nation to make sure public transit systems are held accountable for similar discriminatory actions moving forward."