Meet Brett Graham. Last month, Brett decided to propose to his boyfriend, Max. Max said he knew he and Brett were going to get married from the moment they started dating. However, that didn't make actually proposing any easier for Brett. He wanted the proposal to be perfect and perfectly suited to his and Brett's relationship.
Given that they are both huge Pokemon geeks, he decided a Pokemon marriage proposal was "the right way to propose to Max", as he wrote on Tumblr. He presented Max with his choice of engagement ring, each in its own Pokeball: "A "grass type" starter with a wooden inlay. A "fire type" starter which is black with a red gem, and a "water type" starter with a mother of pearl inlay."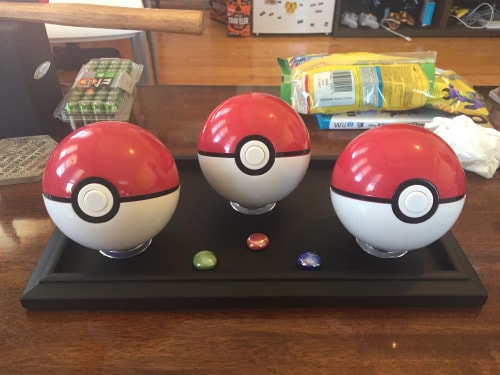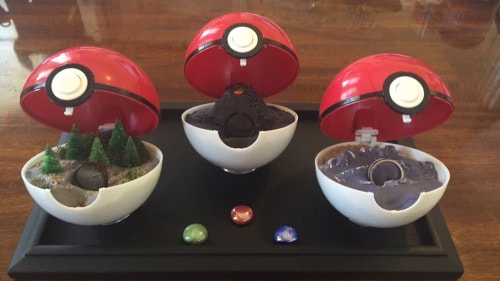 Brett added that he's "been scheming like a madman for months, having things shipped to my friends, and hiding art supplies." Of the connection between Pokemon and the proposal, Brett wrote,
At the beginning of every adventure, you need to pick a partner. I chose him. So, I figured if he said yes, he could decide what to wear on his finger.
He said yes, by the way.
And he chose the fire type ring. As for the other two rings, Brett says:
"He gets those, too. The significance of the choice is that whatever he picked as his official starter will "evolve" at milestone anniversaries. I got plans."
Congratulations, Brett and Max! Check out a few more pictures of the happy couple, below: