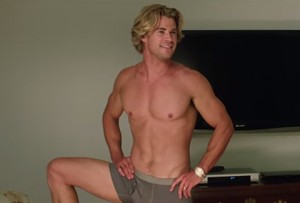 EYE CANDY. Rest assured, Melissa McCarthy confirms that Chris Hemsworth is pretty much shirtless the entire time in the new Ghostbusters movie.
OTHER BROTHER HEMSWORTH. Liam Hemsworth prefers to sleep almost nude. But not entirely nude? "To be honest, I don't wear a lot when I go to sleep. I mean, exactly that. Not a lot. Very little. I just like to be free."
CENTRAL AMERICA. Honduras detains 5 Syrians heading for U.S. with stolen Greek passports: "The group of Syrian men was held late on Tuesday in the Honduran capital of Tegucigalpa on arrival from Costa Rica and they were planning to head to the border with neighboring Guatemala. The passports had been doctored to replace the photographs with those of the Syrians, police said."
DUGGAR TIME. Adult film star Danica Dillon is suing Josh Duggar for assault and battery: "As a direct result of Defendant's actions, Plaintiff has suffered serious emotional and physical damages. She is currently being treated by a psychiatrist for severe anxiety, similar to post-traumatic stress disorder ("PTSD"), and has suffered physical injuries as well. Further, Plaintiff has been unable to work in her chosen field as a direct consequence of Defendant's actions."
MUSIC. Elton John releases new music video for his track "Looking Up" off of his forthcoming album "Wonderful Crazy Night."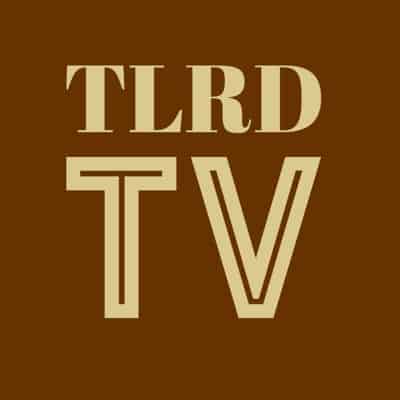 KARMA. Turing Pharmaceuticals, the company whose CEO Martin Shkreli hiked the price of a drug used to treat patients with HIV/AIDS by 5000%, lost big last quarter: "Last week, Turning released its financial results for the third quarter. The company lost nearly $15 million across those three months, a total of $14.59 million. 'We are very excited about the potential for Turing's pipeline of new drug candidates to help patients in need of better medications,' Shkreli said."
WITCHCRAFT. Bette Midler says there will be no Hocus Pocus 2.
POLITICS. President Obama has some fighting words for Republicans opposed to letting in Syrian refugees into the United States: "We are not well served when, in response to a terrorist attack, we descend into fear and panic. We don't make good decisions if it's based on hysteria or an exaggeration of risks. When individuals say we should have a religious test, and that only Christians, proven Christians, should be admitted, that's offensive. I cannot think of a more potent recruitment tool for ISIL than some of the rhetoric that's been coming out of here in the course of this debate. ISIL seeks to exploit the idea that there's war between Islam and the West, and when you start seeing individuals in positions of responsibility suggesting Christians are more worthy of protection than Muslims who are in a war-torn land, that feeds the ISIL narrative. It's counterproductive. And it needs to stop."
MOVIES. Emily Blunt joins Charlize Theron and Chris Hemsworth in first trailer for The Huntsman: Winter's War.
WATCH AND LEARN. This is how you throw shade at FOX News.
https://www.youtube.com/watch?v=sIUy4ioOH9Y
PINOT NOIR. Tina Fey discusses her gay characters: "I know people like Titus. If a person exists, it's fair game," Fey said. "I try to base everything in some kind of truth." As for the criticism, she added, "I don't worry about what the Internet says. Getting in trouble with the Internet is not real. The Internet is not a force you have to obey."
TRANS AWARENESS WEEK. Congressional forum focuses on anti-trans violence: "The two-and-a-half-hour long, two-panel event touched on a range of trans issues, but the murders of at least 21 trans people in 2015 alone was the primary focus of discussion for lawmakers and trans advocates who testified."
WORLD. Over 30 killed in Nigeria in terror attack orchestrated by Boko Haram: "At least 32 people have been killed and dozens more wounded in a blast at a market in the northeastern Nigerian city of Yola, the Red Cross and National Emergency Management Agency (NEMA) said. The explosion occurred at a fruit and vegetable market beside a main road in the Jimeta area of Adamawa's state capital on Tuesday night. The area, also housing a live stock market, was crowded with shoppers."
INSTAGRAM. More Hump Day hotness courtesy of Jake Shears.
https://instagram.com/p/-O8hS_FmGe/?taken-by=jakeshears