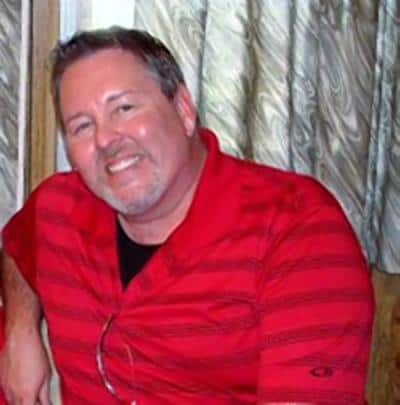 A gay millionaire from Houston was murdered by a porn star who later claimed he was the sole heir to the victim's estate, authorities say.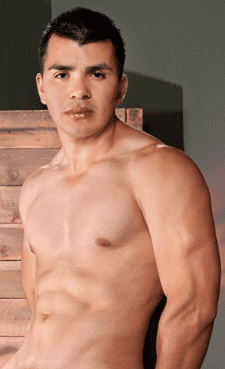 David Enrique Meza, 25, and his girlfriend, 20-year-old Taylor Marie Langston, were indicted last week in the murder of Jake Clyde Merendino, 52, who was found stabbed to death in Baja California, Mexico, in May.
Meza (right), a gay porn actor who used the alias "Mario Romo" and worked for the production companies NextDoor and Sean Cody (as Francisco), among others, had reportedly been in a sexual relationship with Merendino (above) since the pair met online in 2013. Following Merendino's death, Meza claimed the victim had written a new will — scribbled on a hotel notepad — naming Meza the sole heir to his estate. Although it's unclear whether Meza forged the will, authorities appear to have a strong case against him for murder.
According to a report in The Daily Mail, Merendino and Meza had traveled to Mexico together to move into a $300,000 oceanside condo Merendino had purchased, possibly as a retirement home. Because the condo wasn't ready, they checked into a hotel.
At 10:30 p.m. on May 1, Meza left the hotel on his motorcycle — a Christmas gift from Merendino — and he was captured on video crossing the border back into the US an hour later. At 1 a.m. on May 2, Merendino told hotel staff he was leaving to help a friend stranded on the road.
Two hours later, Merendino and his Range Rover were found in a ravine. He had dozens of stab wounds to his chest and stomach.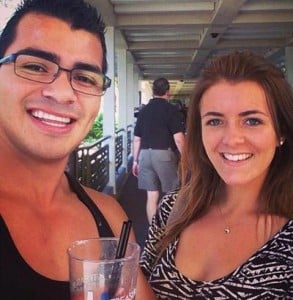 At about 4 a.m., Meza was seen crossing back into the US again, followed 25 minutes later by his girlfriend, Langston, in a black SUV with no license plates. Meza and Langston later returned to the hotel room to collect Merendino's belongings, including a $15,000 Rolex watch. 
Although he denied killing Merendino, Meza reportedly told authorities he and Langston (shown together at right) planned to rob the victim but got cold feet. Meza also admitted that he'd called Merendino and arranged to meet him at the same spot where the victim's body was found.
Langston, who was pregnant at the time, told authorities she'd traveled to Mexico to visit a friend. But the friend told police he hadn't seen Langston or Meza in a year, but that Meza had later called and pleaded with him to lie to police.
Meza is charged with interstate or foreign domestic violence resulting in murder, conspiracy to obstruct justice, and making false statements to federal officers. Langston is charged with conspiracy to obstruct justice, obstruction of justice and making false statements.
According to The New York Daily News, Meza faces up to life in prison and is being held without bond. Langston could face decades in prison but will be released if she posts $50,000 bond because she's nursing the couple's newborn baby.