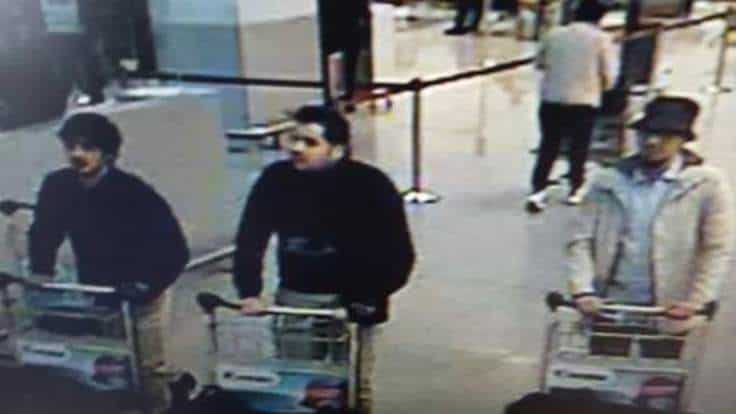 BRUSSELS. Prime suspect still at large despite man's arrest: "Arrested man in Anderlecht is not Najim Laachraoui," the Derniere Heure newspaper, which first reported the story, tweeted, while the RTL broadcaster said the "suspect arrested in Anderlecht was not Najim Laachraoui in the end." Two of the attackers were brothers: "The brothers — Ibrahim el-Bakraoui, 30, and Khalid el-Bakraoui, 27 — were both Belgian and had a criminal history, but they had no known links to terrorism until the authorities conducted a raid on March 15 on an apartment in the Forest district of Brussels as part of the investigation into the Nov. 13 attacks in Paris.
SPOUSAL ABUSE. Ted Cruz responds to Donald Trump's threats against his wife: "If Donald wants to get in a character fight he's better off sticking with me, because Heidi is way out of his league," Cruz said on CNN's "New Day," responding to a late-night tweet from Trump warning, "Be careful, Lyin' Ted, or I will spill the beans on your wife!" The attack reveals a lot about Trump's character, Cruz said. "That should be beneath Donald," he said. "The reason he's doing that is because he had a very bad night last night. He got clobbered in Utah."
ADVICE. Donald Trump names top advisors as Joseph E. Schmitz, Gen. Keith Kellogg, Carter Page, George Papadopoulos and Walid Phares: "But in many cases, even Google offered little but outdated biographies of Mr. Trump's new cast of experts, and on Tuesday, most of them proved elusive when sought for interviews."
YEMEN. U.S. airstrikes kill dozens of Al Qaeda affiliates: "In the Yemen strike, officials said more than 70 fighters from Al Qaeda in the Arabian Peninsula, as the affiliate is known, had been using the camp."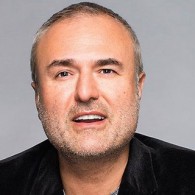 RESPONSE. Nick Denton speaks out on Hulk Hogan verdict, says Hogan didn't want racist tape to be revealed: "Hogan did not sue us, as he has claimed, to recover damages from the emotional distress he purportedly experienced upon our revelation in 2012 of a sexual encounter with his best friend's wife, Heather Cole (then Heather Clem). It turns out this case was never about the sex on the tape Gawker received, but about racist language on another, unpublished tape that threatened Hogan's reputation and career."
WRESTLEMANIA. Hulk Hogan describes staring contest with Nick Denton in court: "Denton and I had a stare-down. He scared me staring at me, man. He just sat there staring. It was right after his cross-examination. He stood up and stared. It was like he was going to call me out at 'Wrestlemania.' Yikes!"
HEY BIG SPENDER. Amy Schumer left a $1000 tip for Hamilton bartenders: "I was very touched, it was just something so generous and so kind that you don't see every day."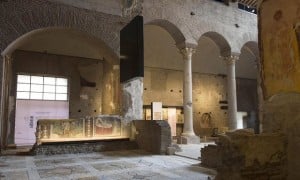 RESTORATION. 'Sistine Chapel of early Middle Ages' reopens in Rome after 30 year renovation: "Nestling at the foot of the hill where Rome's emperors once lived, the Basilica di Santa Maria Antiqua was buried under rubble by an earthquake in 847 and only uncovered in 1900. The interior's frescoes of saints and martyrs, queens, popes and emperors have now been restored at a cost of about €2.7m (£2.1m), funded by the Italian state and the World Monuments Fund."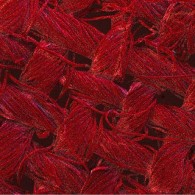 TECHNOFASHION. Self-cleaning cotton on the way: Nanostructures attached directly onto textiles could end the hours spent each week washing and drying clothes by degrading stains and dirt when exposed to sunlight. Scientists have found they are able to attach tiny metal structures onto cotton which then catalyse a reaction that breaks down any grime on the fabric."
MUSIC. RIAA says streaming music is now the biggest chunk of recorded music revenues: "Streaming revenues were up 29% to $2.4bn in 2015. Download sales fell from $2.58bn in 2014 to $2.33bn in 2015 – a 9.6% decline. Meanwhile, physical sales fell by 10.1% to $1.9bn last year."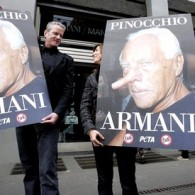 HUMANE. Giorgio Armani dumps fur: "'The Armani Group has made a firm commitment to abolish the use of animal fur in its collections,' the designer said in a statement issued with the Humane Society of the United States. The statement added that fake fur has gotten so good that Armani, 81, doesn't need the real thing anymore. 'Technological progress made over the years allows us to have valid alternatives at our disposition that render the use of cruel practices unnecessary as regards animals,' he said."
DARK KNIGHT WITH THE MAN OF STEEL: The Batman v. Superman Gay XXX parody is here with Topher DiMaggio and Trenton Ducati.
I will fuck him. Because he's not our hero. He's a silent guardian, a watchful protector. A dark knight. pic.twitter.com/s0pXVGaqqN

— MEN (@Men) March 20, 2016
SOCIAL MEDIA. Twitter introducing stickers to compete with Snapchat and Facebook: "A small number of users have been given the option to add stickers to their images before tweeting them, and they can also see which other pictures have been edited by other users. "
BASKETBALL. Hot shirtless dude interrupts Nate Robinson interview to challenge him to one-on-one:
HUMP DAY HOTTIE. Canadian handyman J.J. Bergen is back and he's all strapped in.
---
DEAL OF THE DAY. Online deals we think might appeal to Towleroad readers…
All you early adopters will be excited about the deal Amazon has today on the ROBO 3D R1 Plus Fully Assembled 3D Printer.
Maybe a bit out of reach at its usual price of $899, the Gold Box deal today has it priced at just $619.99.
A great deal for those of you who have been wanting to check out this new technology for the first time.
And…
Also on sale is a special 2-pack of Philips Sonicare HX6772/74 Healthy White Rechargeable Toothbrushes for just $109.99.
This is great for you couples out there who want to upgrade your dental hygiene. I actually use one of these and won't go without it.
They're really easy to travel with as well, and mine lasts a solid 10 days to two weeks on a charge.
Disclosure: If you buy something through hyperlinks to supporting retailers, we may get a small commission on the sale. Thanks for your ongoing support of Towleroad and independent publishing.