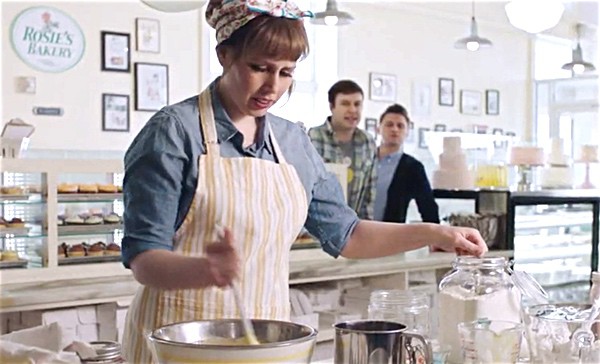 Saturday Night Live broadcast a digital short last night that took on anti-gay bakers, religious freedom, and Christian victimization in God is a Boob Man, "a story of liberal elites run wild."
When a gay couple comes into her bakery and asks for a cake, a Christian baker's faith is tested.
"They wanted her to spit in the face of God."
The gay couple threatens to sue her and demands she say three simple words: God is Gay.
So she sets out to prove to the world that God is straight.
Watch the trailer, from the makers of Angel in Denim: The Kim Davis Story.