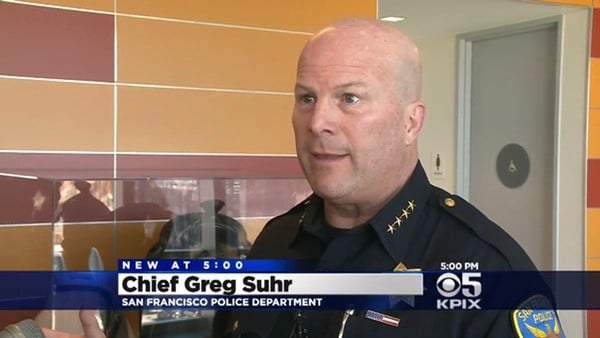 Newly discovered racist and homophobic texts circulated between officers at the San Francisco Police Department are part of a troubling and "systemic" problem at the agency, says District Attorney George Gascón. The new texts actually mocked a 2015 scandal involving similar texts, KCBS reports:
The earlier scandal came to light during a police corruption trial that uncovered racist and homophobic messages sent between 2011 and 2012 by a group of five officers.
Last year, District Attorney George Gascón formed a panel to investigate allegations of racism in the department and on Thursday said the problems go beyond isolated incidents. "This problem is more systemic and it needs to be addressed in a more deeper fashion," said Gascón.
Gascon said the newly discovered texts show the scandal last year was not as isolated as some believed.
"It is horrifying from a purely operational point: Here we go again, having to spend a lot of time trying to figure out how many cases were impacted," Gascon said. "On a moral level, it is also horrifying because it shows that racial and homophobic bias is impacting the quality of the administration of justice."
He said the texts "used the N-word profusely and were also derogatory toward members of the LGBT community."
The previous scandal led to the dismissal of 13 pending criminal cases. Suhr tried to fire several of the 14 officers, but a judge ruled that the department had waited too long to discipline them. That ruling is now on appeal.
Watch a KCBS report: