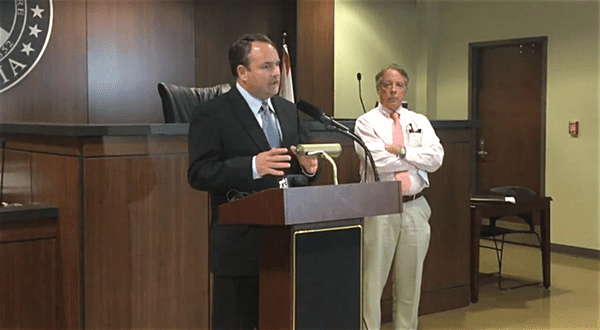 The city council of Oxford, Alabama has voted to repeal an ordinance it passed last week banning transgender people from using public bathrooms and changing rooms in accordance with their gender identity.
The ordinance was repealed by a vote of 3 to 2.
The council chamber was standing room only on Wednesday, with supporters of the law appearing to slightly outnumber opponents, sources present at the meeting told BuzzFeed News.
The council had called the special meeting on Tuesday, after the ACLU announced it was considering suing the city.
The policy — which would punish violators with up to six months in jail — alarmed LGBT advocates due to the wide range of venues it affected and the criminal punishments.
Civil rights groups applauded the move, including the Southern Poverty Law Center.
"The Oxford City Council did the right thing by recalling its discriminatory ordinance," said Chinyere Ezie, staff attorney with the SPLC. "We are pleased the council members came to the conclusion that nobody should be criminalized simply for using the restroom."
Oxford's ordinance was proposed in response to an announcement from retailer Target that it would allow transgender individuals to use whichever bathroom corresponds with their gender identity. Oxford has a Target within its environs.
Watch a video from AL.com in which Oxford City Council President Steven Waits spoke about the previous unanimous vote in favor of the anti-LGBT bathroom law, below.