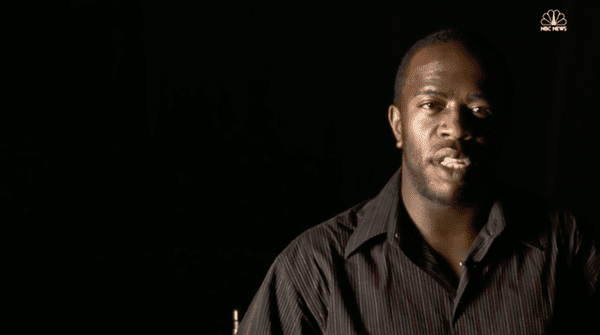 Choreographer Robert Brooks didn't grow up in a home where it was OK to be gay.
"I would throw you off the highest mountain if you were gay," he remembers his father telling him. Because of the homophobia he experienced from his family, Brooks didn't come out to them as a teenager even though he realized he was attracted to other men. And things got more complicated for Brooks when he became HIV-positive.
Brooks recently spoke with NBC News about how growing up gay in an intolerant world and being HIV-positive for the past 9 years have impacted his life. Brooks says that being gay, black, and HIV-positive often meant he felt as if he was "at the bottom of the barrel." But he has fought against such negativity. "Before I was sad," he says. But that's not where he is anymore. He adds, "I don't wear HIV on my face, but I let people know upfront: I don't live with HIV. HIV lives with me."
Today, Brooks teaches dance to public school kids and hopes he can also teach them to love and accept others–and themselves.
Watch his story, below.