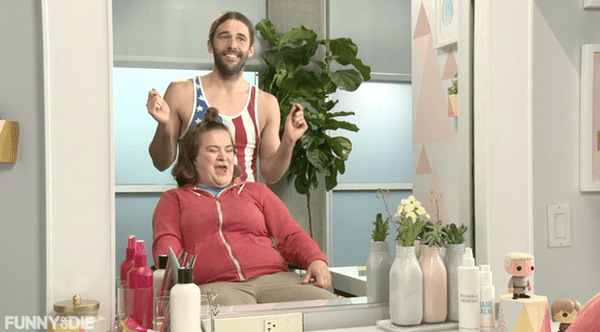 Spoilers ahead…
We are already on episode 7 of season 6 of Game of Thrones and as usual, this week's episode featured a lot to unpack.
We saw the return of the Hound (aka Dog the Bounty Hunter) and got a clue that that Margaery (aka Kate Middleton) has a plan to get back at the High Sparrow for what he did to her and her brother.
Your 'Gay of Thrones' guru Jonathan van Ness recaps all that went down in the 7 kingdoms this week with Highgarden Maggie Smith, vintage Mia Farrow, Lena Dunham, Brother D, Bernie Sanders, Baby Theon, and much more, below.