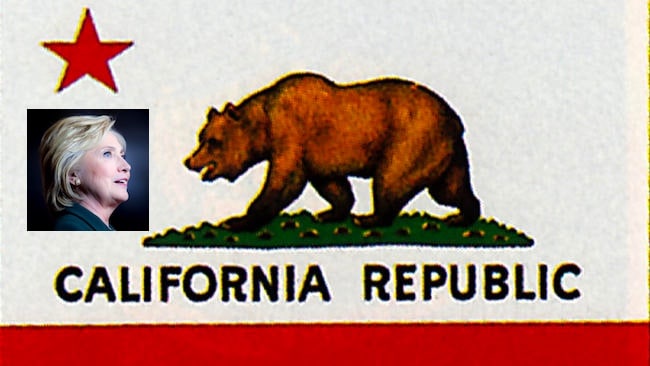 Hillary Clinton will win the delegate-rich California primary, major outlets predicted early Wednesday morning.
With 94 percent of the vote reported, Clinton had 56 percent to Bernie Sanders' 43 percent.
Sanders won MT and ND, but Clinton also won NJ, NM, and SD and clinched the nomination in a historic moment for women.
It also will deal another blow to Sen. Bernie Sanders, who has refused to bow out of the Democratic contest.
Now, the 2016 race will begin to move very quickly for Clinton's presidential campaign as the machinery of the Democratic Party's full arsenal marshals itself to prepare for battle against Donald Trump.
The hashtag #ThankYouBernie began trending late on Tuesday night. Sanders has pledged to take it to the convention.