The 18th annual Tel Aviv Pride Parade recently took place with the participation of over 200,000 people from Israel and abroad, making it the largest ever in the Middle East. This year's theme was "Women for Change" highlighting the role of women in the LGBTQ community. Among the people who marched at the parade were Tel Aviv Pride Ambassadors, Alan Cumming and Lea Delaria.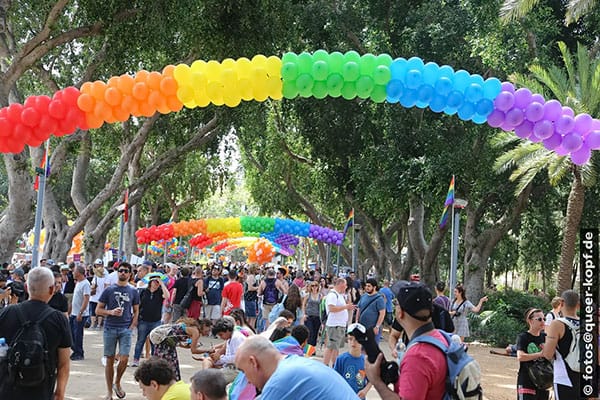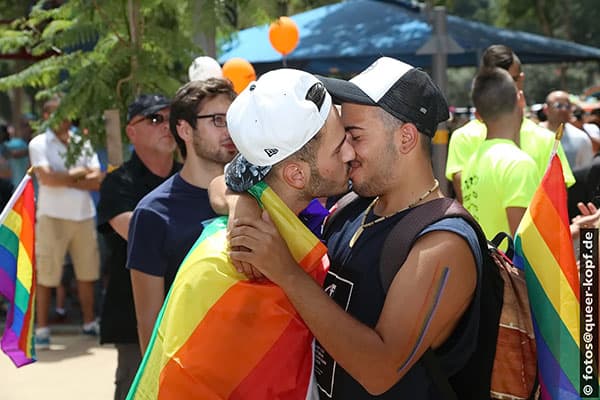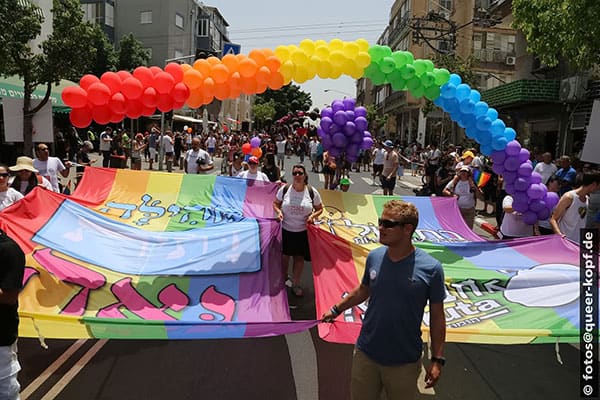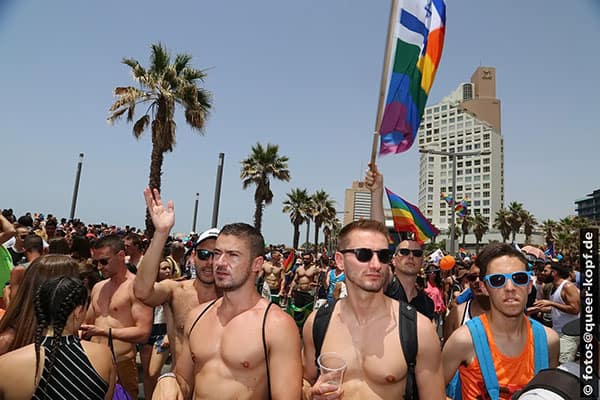 The gay pride started at Gan Meir Park and it snaked its way along Tel Aviv's famous promenade and ended with an open-air beach party just across the street from David InterContinental where I was staying.
Watch the official video from Tel Aviv Pride 2016: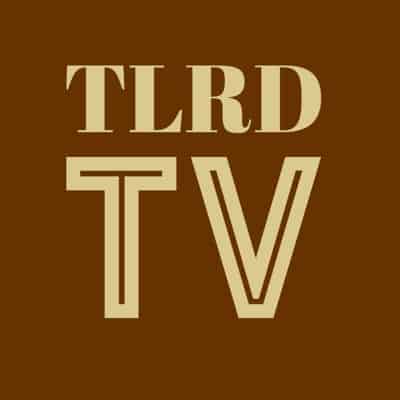 Since this is a gay pride parade, there were many beautiful drag queens, handsome men and women and gay-friendly people who made the event fun, colorful and special. I have visited Israel a few times but never during gay pride and I was happy to finally experience it this summer.
There were so many hot people at the parade. I've attended a number of pride parades in Barcelona, Cologne, Ibiza, Stockholm etc and nothing compares to the hotness level at Tel Aviv Pride!
The parade ended with a beach party at Charles Clore Park right across David InterContinental Hotel. I took a few photos as well from my room with the breathtaking view of the party in the park, the beach and the city. I loved that I can just walk to most of sights and parties from here.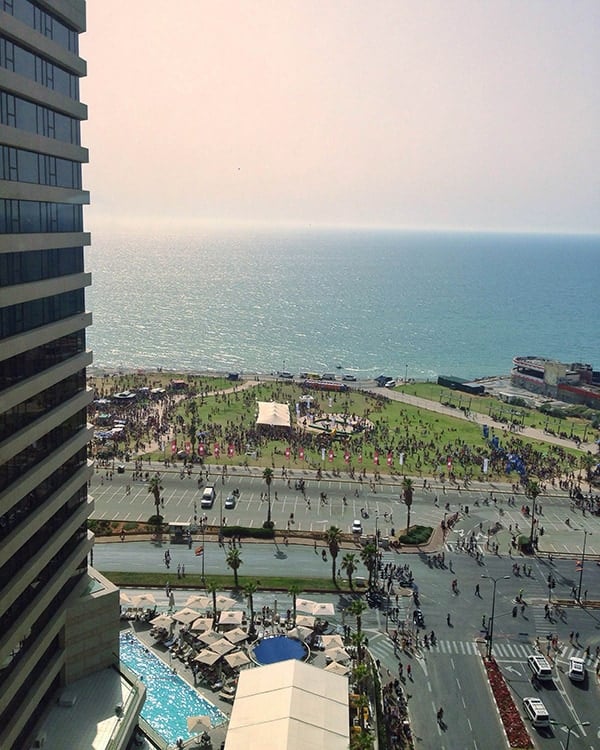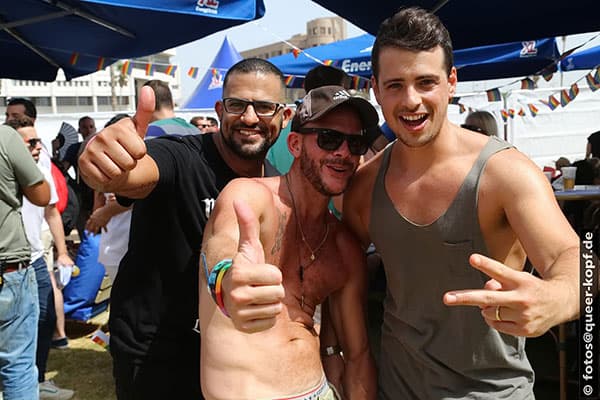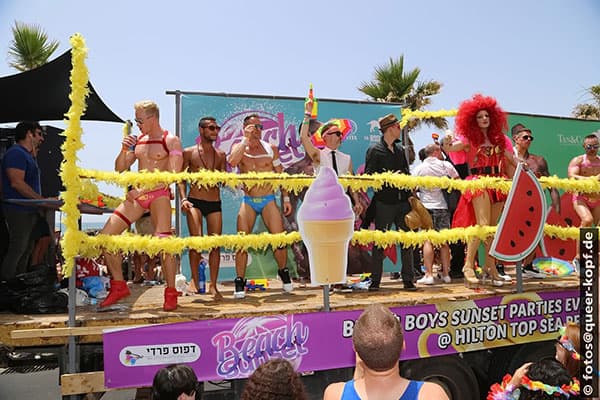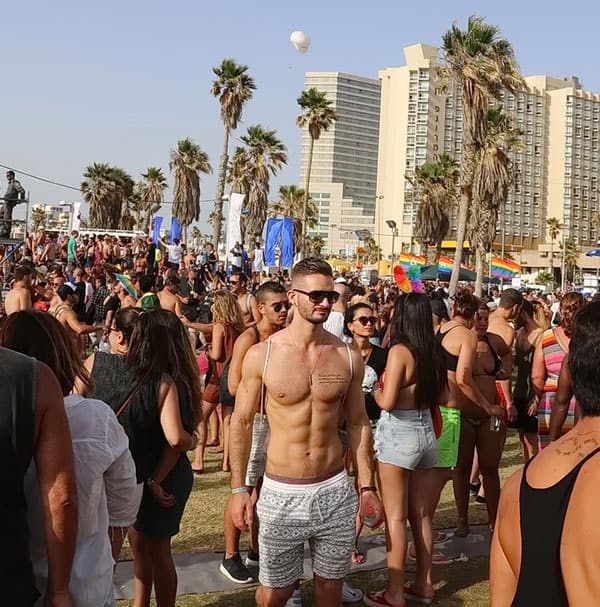 What makes Tel Aviv Pride special? Besides it being the biggest in the Middle East, it also hosts a unique International LGBT film festival called TLV Fest. There were also many parties and events leading up to the pride parade like Water Park Party and after parties like the Offer Nissim concert. If you have friends who have visited Tel Aviv and told you about it's non-stop party scene, it is all true and specially more so during pride week.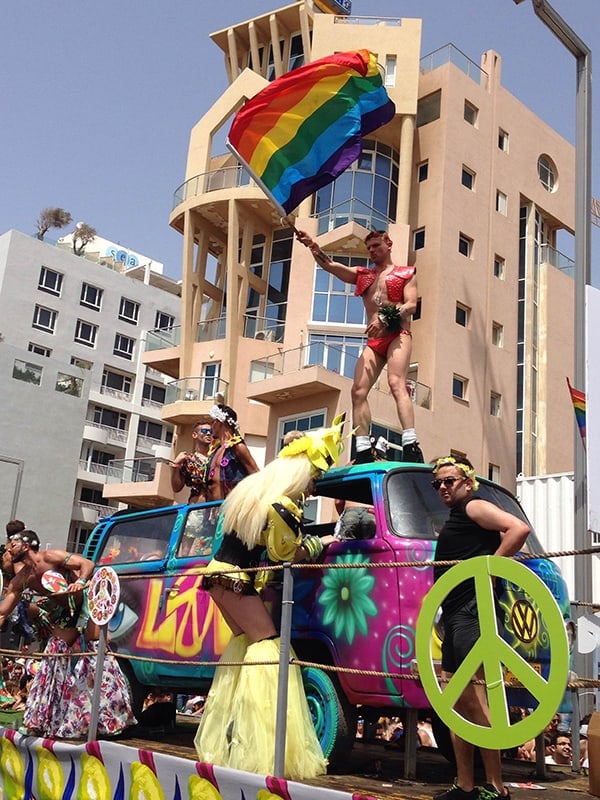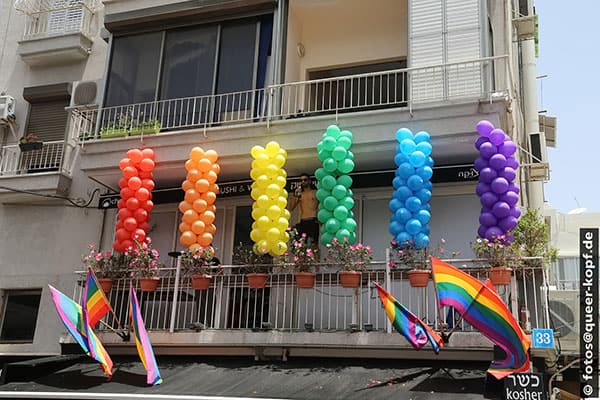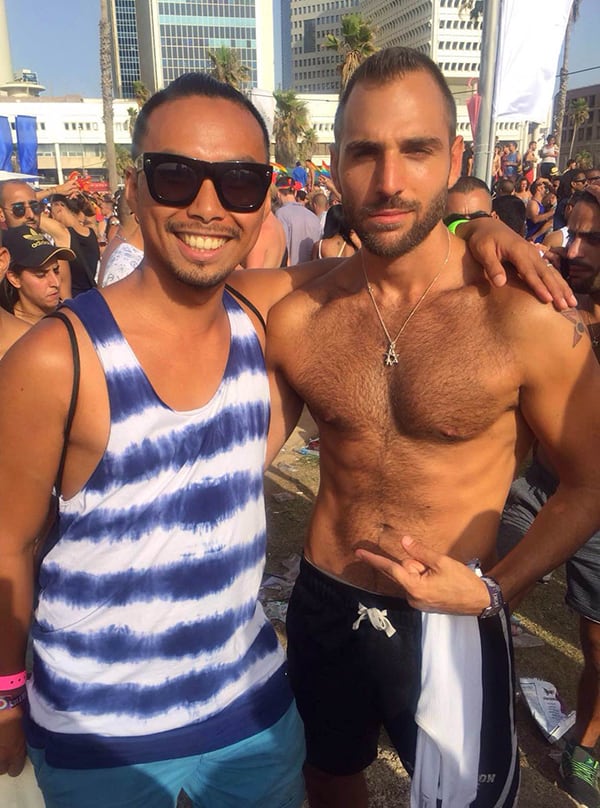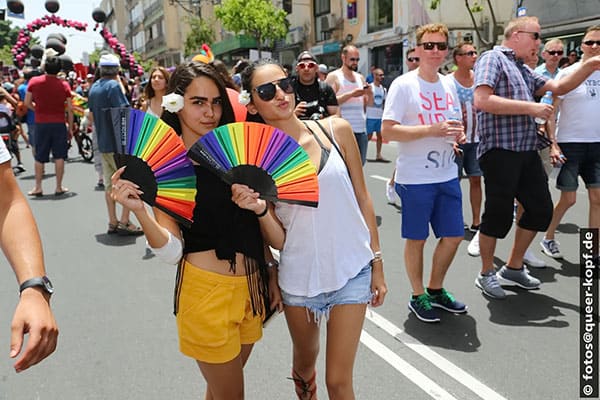 The Mayor of Tel Aviv-Yafo, Ron Huldai said, "The Pride Parade has turned into one of the symbols of the City of Tel Aviv with hundreds of thousands of participants and tourists from all over the country and the world. I believe that Tel Aviv-Yafo, a city of tolerance, is a beacon to other cities in this issue".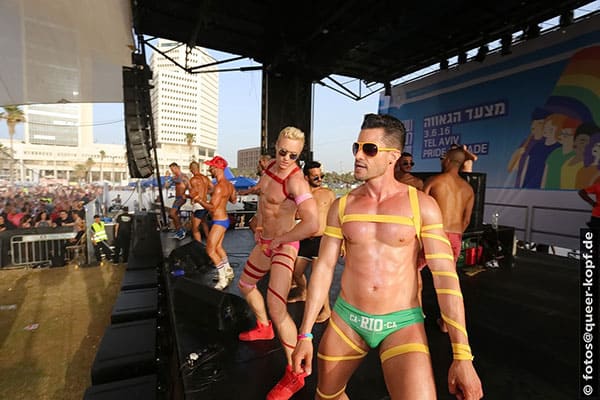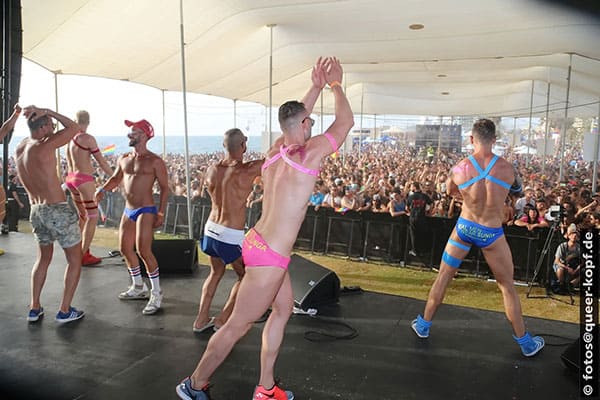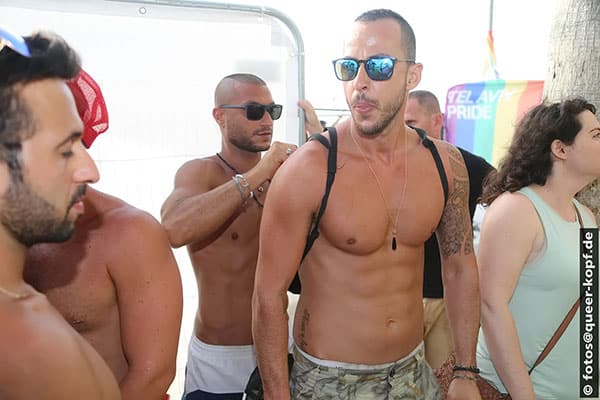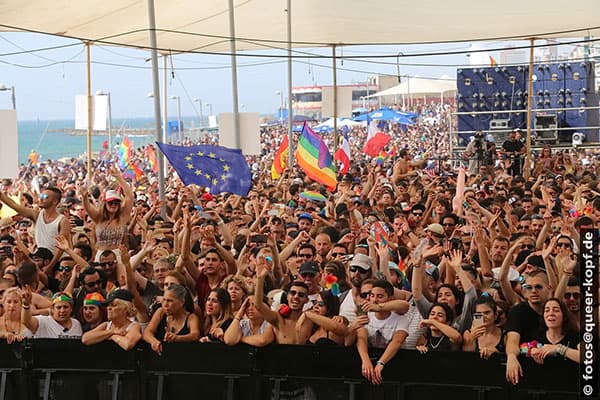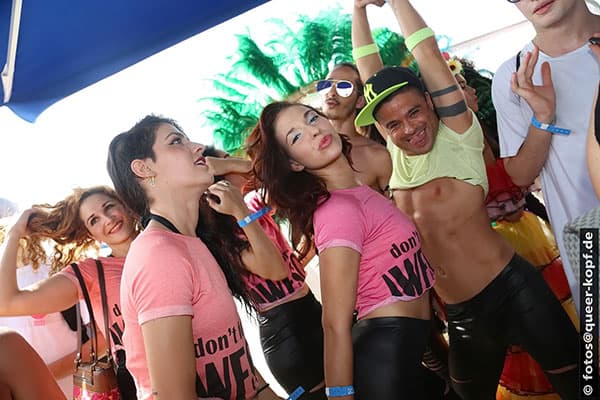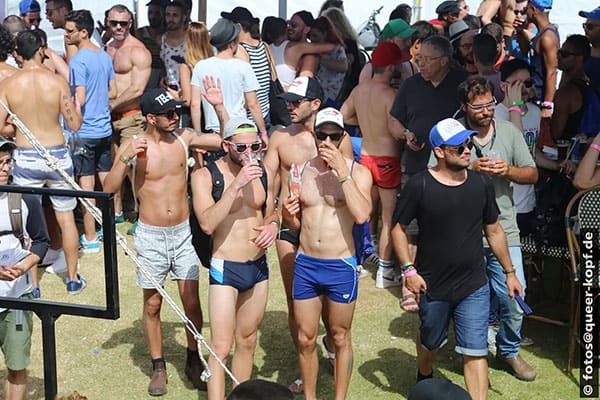 In 2012 Tel Aviv was selected the Best Gay City in the world by GayCities.com. Recently, Tel Aviv was named "The gayest city on earth" by the Boston Globe and ranked by CNN as "one of the world's top gay honeymoon spots". Tel Aviv is a really gay-friendly city with a lot of beautiful Israeli men and women as you can see from the photos!
Here are more photos and video from Instagram:
https://www.instagram.com/p/BGRpctZPNTK/
https://www.instagram.com/p/BGM7cQgsjuC/
https://www.instagram.com/p/BGM8Se4Thyw/
https://www.instagram.com/p/BGOqAd-CS3I/
https://www.instagram.com/p/BGTsB2VIPv1/
https://www.instagram.com/p/BGbTxueihuS/
More tips for Tel Aviv Pride:
1. It's pretty warm so always bring a bottle of water with you!
2. Buy tickets to the parties in advance and go early. They are almost always sold out and if you come late you will most likely wait in line for an hour or four.
3. If you want to explore the country during your stay, there are many gay bus tours and day trips around Israel organized by OutstandingTravel, an Israeli gay travel company.
4. Follow the hashtag #telavivpride or #tlvpride for more.
Will I like to go again next year? Hell yeah!
This post was written by DJ Yabis, a gay travel blogger from Dream Euro Trip. You can read also read about his 7-day itinerary in Israel if you're planning to visit.
Photos by DJ Yabis and Burghard Mannhöfer