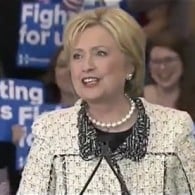 HILLARY CLINTON. Conservatives praise her foreign policy speech bashing Donald Trump: "DANA PERINO (CO-HOST): Well, agree with most of what's been said. Including with Juan. I thought it was one of her best speeches and I do think she had made the pivot to take Donald Trump on directly as he's been doing with her. He has the luxury of doing that because he was able to dispense of his opponents early on. She tried ridicule without malice, and she didn't yell."
ALI VS TRUMP. What "The Greatest" once said about Trump's Muslim ban: "Our political leaders should use their position to bring understanding about the religion ofIslam," Ali wrote, "and clarify that these misguided murderers have perverted people's views on what Islam really is."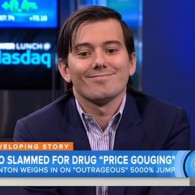 MARTIN SHKRELI. Drug price hijacker hit with another charge: "Federal prosecutors in Brooklyn filed a superseding indictment containing one count of conspiracy to commit securities fraud against Martin Shkreli, the pharmaceutical firm operator who made headlines for raising the price of a life-saving cancer drug by 5,000 percent. Shkreli faces up to 20 years in prison for allegedly paying off debts from two failing hedge funds and covering up some personal expenses by skimming assets from Retrophin, a biopharmaceutical firm he ran."
SPACE. Universe expanding 9 percent faster than previously thought: "You start at two ends, and you expect to meet in the middle if all of your drawings are right and your measurements are right. But now the ends are not quite meeting in the middle and we want to know why."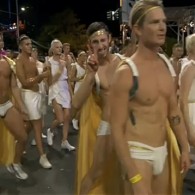 SYDNEY. Gay and Lesbian Mardi Gras in financial, management turmoil. "Sydney's Gay and Lesbian Mardi Gras has been plunged into turmoil with opinion divided over proposed measures to prevent criminal activity, mismanagement and nepotism within the organisation that runs the world-famous event. An extraordinary general meeting of Sydney Gay and Lesbian Mardi Gras Limited will be held on June 25 at Erskineville Town Hall to vote on 13 resolutions raised by two directors, James Brechney and Silke Bader."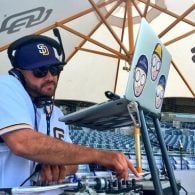 ANTHEMGATE. DJ Artform spinning again at Petco Park: "Art Romero, also known as DJ ArtForm, was back at Petco Park on Friday spinning records for the first time since his audio mix-up during the San Diego Gay Men's Chorus performance on May 28 became a national story. Per the chorus' request following investigations by the team and Major League Baseball and Romero's apology, the Padres have reinstated Romero in a role that no longer includes work in the control room."
ROBBIE ROGERS. The out LA Galaxy player threw out the first pitch at the Dodgers game!
Bringing the HEAT 🔥⚾️@robbierogers threw out the first pitch at the @Dodgers' LGBT Pride Night. #WeLoveLA pic.twitter.com/huiKTnsEqM

— LA Galaxy (@LAGalaxy) June 4, 2016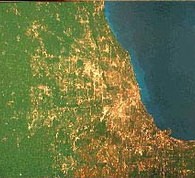 WINDY CITY BATHROOMS. Chicago's transgender policies need work: "The latest development involves the Chicago City Council, which is considering an amendment to the city's Human Rights Ordinance to allow people to use the bathroom that reflects their gender identity. Few may know this, but Chicago's ordinance – among the first in the nation to include gender identity as a protected class (amended in 2002) – includes a bathroom carve-out that requires people to use "a public accommodation or any of its products, facilities or services" that matches the sex on their government-issued identification. It's time to bring this ordinance into the 21st century."
CLOSE CALL. Probably not best to do a wheelie next to a cliff:
ENDINGS. Demi Lovato and Wilmer Valderrama broke up.
— Demi Lovato (@ddlovato) June 4, 2016
SATURDAY STUD. Broderick Hunter.
https://www.instagram.com/p/BFjYUXJAzFQ/?taken-by=broderickhunter
https://www.instagram.com/p/BCS9t1WAzCl/?taken-by=broderickhunter
https://www.instagram.com/p/_-WtFAgzCP/?taken-by=broderickhunter