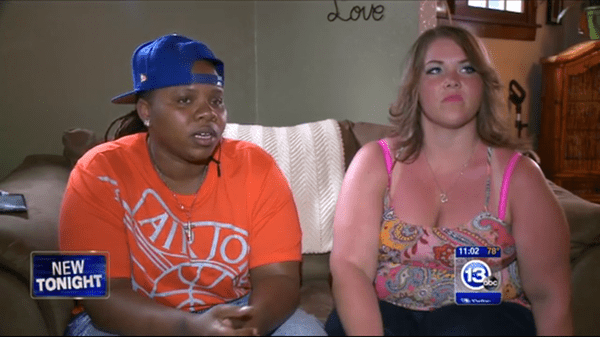 A bakery in Toledo, Ohio refused to bake a birthday cake for a woman to give her wife because she is in a same-sex marriage.
Take the Cake bakery reportedly cancelled the order after first accepting it once the bakery learned the woman was a lesbian. The bakery owner texted customer Candice Lowe, saying, "I just realized you are in a same-sex relationship and we do not do cakes for same-sex weddings or parties…I'm so sorry, I wasn't aware of this exactly until I saw your [Facebook] page. Take care :)"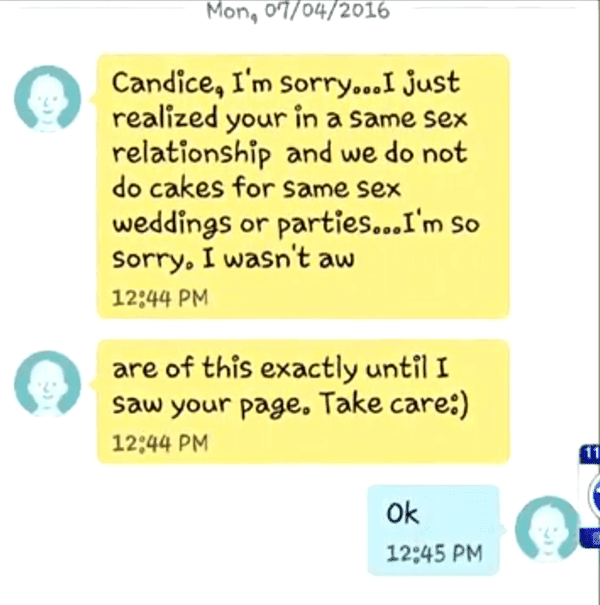 Lowe says, "after she saw my Facebook page, she found out that I was in a same-sex marriage and she could not do my cake."
"She did all of their effort to get a cake and gets a text message and has to tell me her surprise, it kind of ruined our day," Amanda Lowe said of her wife.
The couple was just married two weeks ago and are still on cloud nine after celebrating with their son, family and friends. But that all came crashing down. In some ways, they say, it's like taking two steps back.
"It wasn't a wedding cake, it was just a birthday cake," Candice said. "A birthday cake has nothing to do with your sexual preference."
Watch a news report on the story, below.