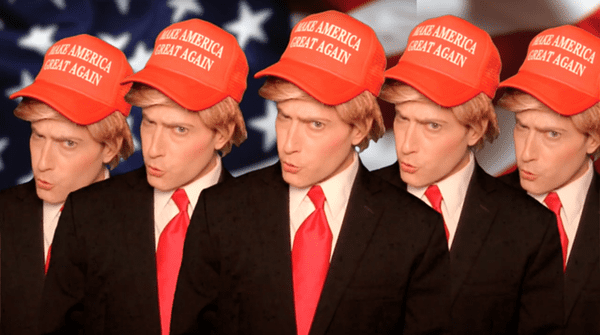 Well, it's official. Donald Trump is the Republican nominee for president of the United States.
To celebrate this historic low point in U.S. history, Randy Rainbow created a musical tribute to the Donald a la The Music Man. Yes, we got Trump trouble, right here in America.
Watch as Randy serves up musical political satire as only he can, below.