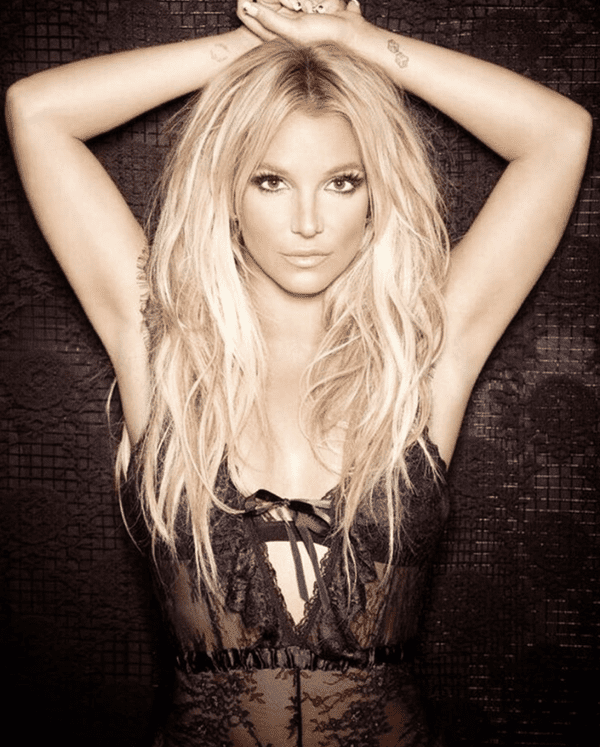 Britney Spears was completely candid in an interview with BBC Radio's Scott Mills, talking about her new album Glory, Justin Bieber, the Super Bowl, Carpool Karaoke and much more, including the earnest advice she would give her younger self.
Of her 9th album, Glory, Spears told Mills, "It's my best work so far I feel like." Talking about the creative process, Spears said, "You kind of have to dare to suck and be really humble at times."
Mills asked Spears whether, being the pop icon that she is, she has the ability to work with anyone she wants. Spears laughed at that a bit before saying a polite version of 'uh, no.' "People are busy," she said. And, "A lot of people are divas."
Oh really?
Sadly, Spears would not name names. But she did add, "it's better to go alone my friend" when it comes to making music.
Speaking of divas, Spears dispelled rumors that she was working on a collaboration with Justin Bieber. And just like everyone else, Spears was seemingly perplexed at Bieber's 'antics' (let's just call them that). "Didn't he like, expose himself?" Spears asked Mills. "I don't understand what went on there. Was that on the news and stuff?" Yes, yes it was Brit.
As for another (much more important) rumor that Spears is high in the running to be the main event at the 2017 Super Bowl Half Time Show, she gave her stans everywhere something to hope for. "Yes, I would probably do that," she said.
Mills ended up getting a bit deep and personal with Spears at one point, asking her what advice she would give her younger self. While Mills lobbed out some soft ball examples like "Don't be nervous", Spears responded with blunt honesty: "Never get married. Number one. That's probably the best advice I could probably give myself."
Throw down, Britney.
Talking about her upcoming appearance on Carpool Karaoke with James Corden, Spears confirmed that she did perform "…Baby One More Time." So get ready for that awesomeness to hit this week.
Listen to Spears' big BBC interview, below.