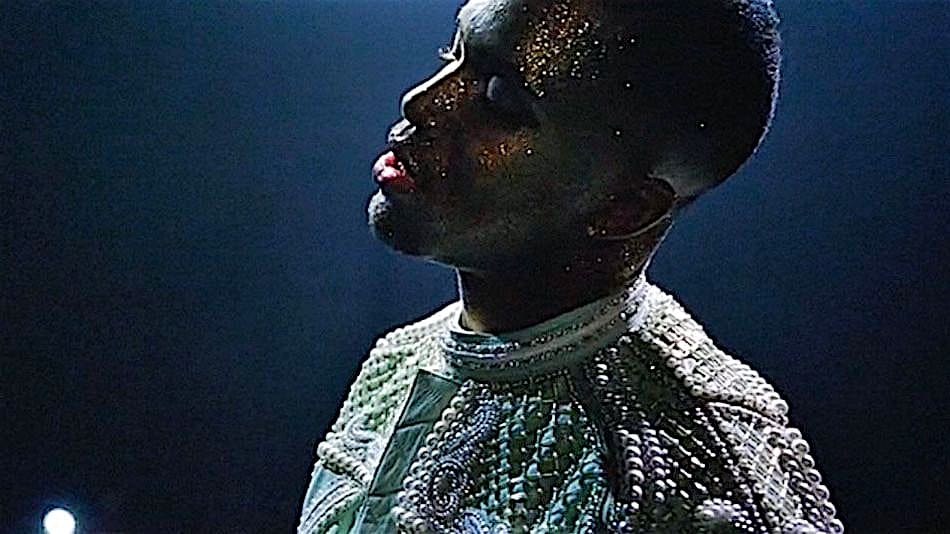 Kanye West took to Twitter last night to beg radio stations to play Frank Ocean's new album, Blonde. Ocean released the long-awaited album, expected to debut at the top of the Billboard charts, over the weekend in a multimedia blitz which also included a visual album, a music video, and a magazine for sale at special pop-up shops called Boys Don't Cry.
Wrote Kanye on Twitter:
"If anyone at radio really loves music … Come together and pick your favorite Frank Ocean song and play it at least 10 times a day…Every station across the globe. I Heart. Clear Channel local stations. Satellite. Every station. This will make the world better…Me and Drake both listen to Frank. Radio has to support amazing artists…Ask yourself Why did you love music in the first place and what can you do to add to the story…Power to the people. Power to the artist. Empower the artist and create a more inspired world."
https://twitter.com/kanyewest/status/768207129778028544
https://twitter.com/kanyewest/status/768207787683942400
https://twitter.com/kanyewest/status/768208762830221313
https://twitter.com/kanyewest/status/768209771115798528
https://twitter.com/kanyewest/status/768210917804875776
In related news, Ocean looks set to capitalize on his new release in a big way, because he's no longer signed to Universal Music Group.
It seems that his Endless visual album, released just prior to Blonde, satisfied his contractual commitment to UMG; Blonde, credited to the Boys Don't Cry label (and distributed by Fresh Produce), is Ocean's free and clear. Meaning he reaps 70% of the revenue from sales and streams, rather than the 20% of 70% (namely 14%) he would be entitled to on a major label.
Some looming questions, among many: How much did Apple pay/advance to Ocean for the exclusive? Given the expected windfall Ocean will realize under this arrangement, how many other superstar acts will follow suit when their contracts with the majors come up for renewal?