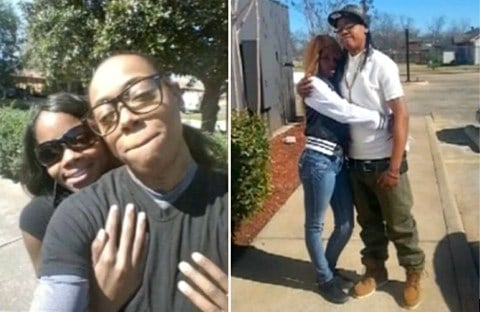 A Houston man will be sentenced to life in prison after being found guilty Wednesday of brutally murdering his daughter and her girlfriend in a possible anti-gay hate crime in 2014.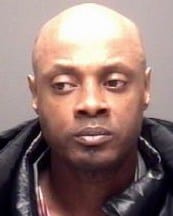 James Larry Cosby (right), was found guilty of capital murder in the deaths of Brittney Cosby and Crystal Jackson (above), both 24.
The Houston Chronicle reports:
"He deserves the death penalty," said his cousin, Scott Cavitt, 35, of Houston. Other family members declined comment, but Cavitt was convinced of Cosby's guilt.
A Galveston County jury heard seven days of testimony, then deliberated for three hours before convicting Cosby …
Prosecutors were never able to provide jurors with a motive, but Cavitt said Cosby was jealous that his daughter had a job and had recently purchased an SUV while he was forced to live with his mother.
The bodies of Cosby and Jackson were found near a Dumpster outside a convenience store in Galveston County in March 2014. Autopsy results showed Cosby died from blunt force trauma to the head, and Jackson — who had a 5-year-old daughter — died from a gunshot wound.
Following James Cosby's arrest, Brittney Cosby's mother told KHOU that he "didn't like the idea of her being gay." Cosby's mother also told the The Houston Chronicle: "He would throw it in her face," adding that her daughter quoted James Cosby as saying, "Don't throw that gay (expletive) around in this house."
In addition, Houston civil rights activist Quanell X, who was advising the family in the wake of the murder, told Fox 26 he "found writings about homosexuality on Cosby's Koran indicating he may have had an issue with his daughter's sexual orientation."
James Cosby had been released from prison in October 2013, where he served time for failing to register as a sex offender after being convicted two decades before of sexually assaulting a 22-year-old woman.