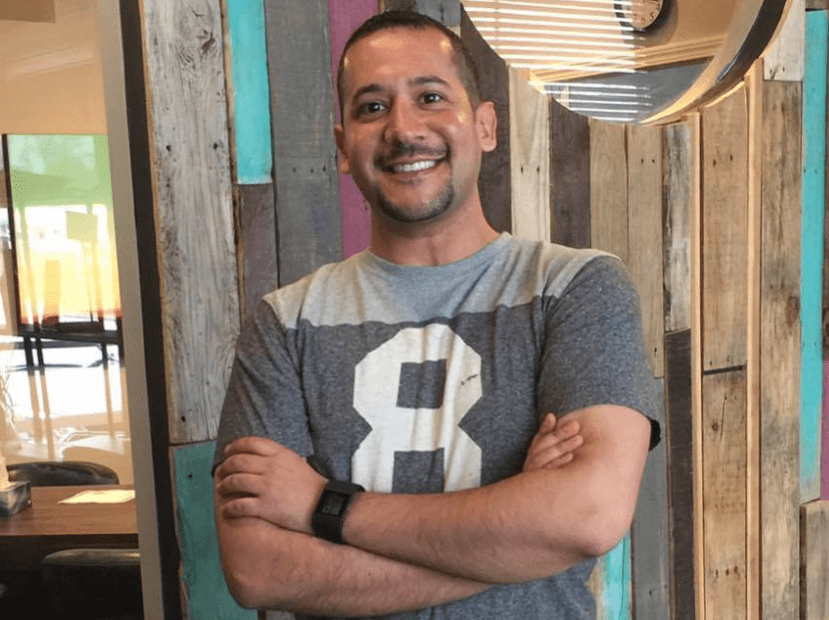 A Memphis businessman says a driver for the ride-hailing service Uber repeatedly called him a "faggot," told him to "suck [my] dick," and then tried to run him over on Friday night.
Ray Rico (above), the owner of a local web design company, was leaving Dru's Place, a bar and restaurant that caters to the LGBT community in midtown Memphis, when he hailed an Uber ride. After Rico got into the car with his take-out food — a box of pizza — the driver allegedly told him, "Faggot, no food in my car."
Rico was able to snap these photos of the #Uber driver's car and report the incident to police and the company pic.twitter.com/jEVJALhRn8

— Michael Quander WUSA9 (@MikeQReports) August 1, 2016
Offended by the gay slur, Rico told the driver to stop and let him out. That's when the driver said, "Get the fuck out, you suck my dick." Rico then hailed another Uber ride, but he claims the same driver in the same vehicle — with a different profile on the app — showed up. When Rico opened the door and asked for the driver's name, he said, "Fuck you, fag. Suck my cock," before putting the vehicle in reverse and backing into Rico.
Uber, which has suspended the driver pending its investigation, claims its system shows the driver picked up a different customer and didn't try to pick up Rico again, according to WREG-TV. The driver, meanwhile, reportedly claims Rico ran back to his car and began yelling obscenities while he was picking up the other customer.
The customer sent @3onyourside this screen shot of the #Uber driver he said used gay slurs and tried to run him over pic.twitter.com/1jJDJQHMPJ

— Michael Quander WUSA9 (@MikeQReports) August 1, 2016
Rico took screen grabs of the driver's profile and snapped photos of the vehicle and its license plate. He also filed a police report.
"Mr. Rico's experience is an outrageous assault on his safety and dignity and therefore an assault on all LGBT Memphians," Tennessee Equality Project board chair Ginger Leonard said in a statement. "Uber has begun an investigation of the incident and Mr. Rico is exploring pressing criminal charges.  We call on Uber to complete its investigation quickly and to work with TEP on a review of its diversity training for drivers."
Watch WREG's report below.