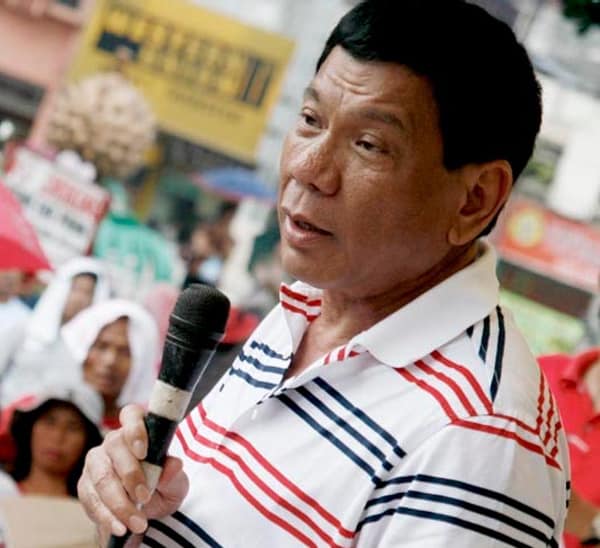 The president of the Philippines has called the United States' ambassador to the country a "gay" "son of a bitch" that "pissed" him off.
Reportedly intending the remark as an insult, Rodrigo Duterte lashed out at Ambassador Phillip Goldberg in an address to his nation's troops.
International Business Times reports: 
Duterte told the soldiers he and Goldberg disagreed during the campaign after Duterte made a joke about the rape and murder of Australian missionary Jacqueline Hamill during a 1989 Davao City prison riot. "I am OK with him," Duterte said of U.S. Secretary of State John Kerry, before adding, "I quarreled with his gay ambassador. I am pissed with him. He meddled during the election, giving statements here and there. He was not supposed to do that."
He also added, according to Yonhap news agency: "That son of a bitch really annoyed me."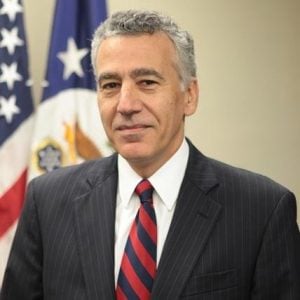 The State Department responded on Monday, none too pleased with Duterte's most recent remarks. Via Inquirer.net:
Department of State press director Elizabeth Trudeau told US reporters on Monday that they had asked Filipino charge d'affaires Patrick Chuasoto to visit and clarify those remarks. […]
Trudeau confirmed that the State Department was aware of the Philippine President's remarks.
"We've seen those inappropriate comments made about Ambassador Goldberg," she said. "He's a multi-time ambassador, one of our most senior US diplomats."
As IB Times noted before, the remark that Duterte made to set off the war of words between him and Goldberg was about the rape of an Australian missionary. Said Duterte of the rape:
"What a pity. What came to my mind was, 'They raped her, lined up for her.' I was mad because she was raped? Yes. That's one reason. But she was so beautiful. The mayor should have been first."
Duterte was the mayor of the city where the woman was raped.
Goldberg condemned those remarks at the time, saying, "I can only agree with the colleague from the Australian Embassy. Any statements by anyone, anywhere that either degrade women or trivialize issues so serious as rape or murder, are not ones that we condone."
Goldberg's response incensed Duterte, who said Goldberg "should not interfere with our national election."