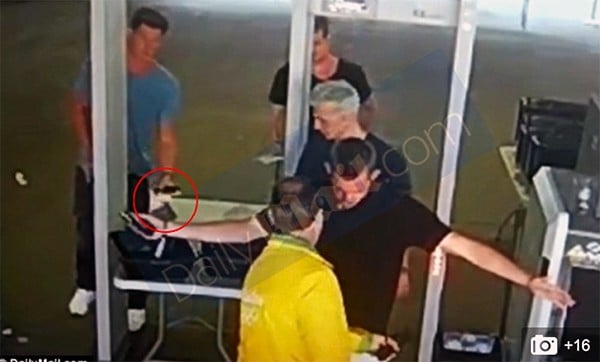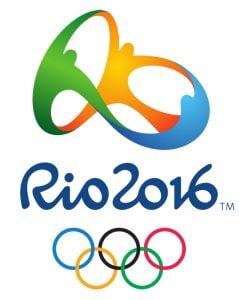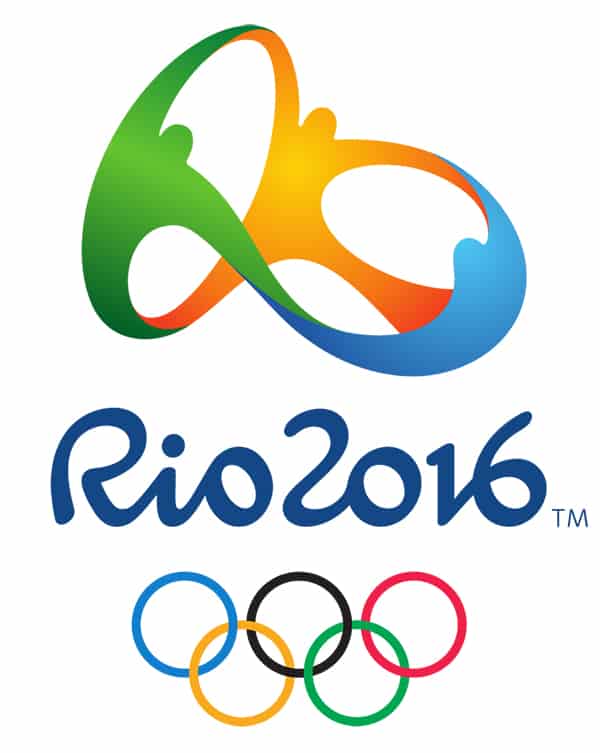 Happy Rio 2016 holiday!
Today is one of three feriados olímpicos (Olympic holidays) in Rio.
Back in April, Mayor Eduardo Paes had declared three local holidays, as a plan to help with traffic by reducing the number of cars and buses on the streets. The first one was on the day of the opening ceremony. Another one will be on the day after the closing ceremony, to help visitors leave town. Today's holiday was declared because of the triathlon competition, where major streets had to be closed, and 42 bus lines are operating on alternate routes.
We'll bring you all the Triathlon action tomorrow, but first let's see what happened yesterday on the 12th day of competition
♦
It was a great day for lesbians: women's field hockey, one of the sports with the highest number of out athletes in Rio — three from Great Britain, including a married couple, and two players from the Netherlands plus their coach — defined its final match:
Great Britain beat New Zealand 3-0, reaching its first gold-match ever (congrats, ladies!), and two-time defending gold medalist Netherlands topped Germany in a 4-3 sudden death shootout, after the game ended 1-1 in regular time.
Tomorrow, Team Great Britain will play Team Netherlands, and five openly-gay players and one out coach will fight for the gold. That almost beats the previous record number of openly gay athletes in a match. Last week on the soccer quarterfinal match between U.S. and Sweden, five out players and two out coaches battled it out.
Set your clocks for 21:00 on Friday night..

GB's women are into the #Rio2016 hockey finalhttps://t.co/eqKImWVVoI pic.twitter.com/NOLdqhDIya

— BBC Sport (@BBCSport) August 18, 2016
https://twitter.com/dlDutchnews/status/766045971063058432
♦
The latest chapter of the juicy Lochte saga seems to be taken out of a Robert Ludlum novel.
Last night, Jack Conger and Gunnar Bentz, two of the swimmers who were allegedly robbed at gunpoint with fellow swimmers Ryan Lochte and James Feigen in the early hours of Sunday morning were pulled out of their flight from Rio to the U.S. They have been ordered by authorities to stay in Brazil for questioning, as discrepancies regarding the accounts of the robbery became more apparent.
In addition, security video obtained by the Daily Mail showed the four athletes returning to the Olympic Village after the alleged attack and in possession of high-value items that might be expected to have been taken in an armed robbery.
The video:
Wednesday, a judge ordered Lochte and Feigen to surrender their passports, but when police got to the Olympic Village in the morning, the four men had already moved out. Lochte was already back in the States.
In the evening Feigen who had checked in for a flight online never showed up to the airport, but police were able to track down Conger and Bentz, who were already inside United Airlines flight 128 to Houston.
In a fresh interview with NBC that has yet to be aired, Lochte had slightly modified an aspect of his story, Today Show host Matt Lauer said, Reuters reported. 
Thursday morning, The Daily Mail reported that the story had been in fact fabricated. The four swimmers got drunk after leaving a club, trashed a bathroom at gas station and refused to pay for damages. The gas station's security guard pulled a gun and demanded they paid for it.
A security guard pulled a gun and demanded they pay for damages, police say https://t.co/dcJYLnTIRk

— Daily Mail US (@DailyMail) August 18, 2016
♦
Another 'ouch' moment during the diving competition: Russian diver Yulia Timoshinina landed face-first in the women's 10m platform, when her dive went wrong. She finished last.
"She pretty much lands on her face, does't she?" a BBC commentator said. "It's the only way you can describe it: 'ouch, that hurts'!"
https://www.youtube.com/watch?v=jCia0d7X8Nw
♦
American duo Kerri Walsh-Jennings and April Ross won the bronze medal after winning  Larisse França and her partner Talita Antunes of Brazil 2-1, a day after Walsh-Jennings lost her first Olympic beach volleyball match ever. She had won gold in the last three Olympics.
USA Today reported that she may not have won gold this Olympics, but she says she will cherish this bronze medal even more.
Kerri Walsh Jennings will cherish her bronze "much more" than her #gold medals https://t.co/sMNYYTXq0O #USA pic.twitter.com/hggzIZ4dWp

— USA TODAY (@USATODAY) August 18, 2016
♦
Team USA took over the podium after the 100-meters hurdles race.
Brianna Rollins took the gold, Nia Ali won silver and Kristi Castlin the bronze.
"Women hurdlers are so strong in the US and we have overcome controversy. We are three strong hurdlers," Castlin told reporters after the race.
No kidding.
American girls are so fierce that current world record holder Kendra Harrison didn't even make the US team for Rio. Seven different American women have clocked the fastest seven times in the world this year, according to CNN.
In the long jump race, it was two out of three for Team USA: Tianna Bartoletta won gold and Brittney Reese took the silver.
Brianna Rollins, Nia Ali and Kristi Castlin made Olympic history, swept the 100m hurdles https://t.co/3cbzvWDGpV pic.twitter.com/FDjGHbFkI6

— Jezebel (@Jezebel) August 18, 2016
♦
Soccer superstar Neymar of Brazil scored a goal after only 14 seconds – the fastest goal in Olympic soccer history – as Brazil defeated Honduras 6-0 to reach the men's final on Saturday.
But now the real test begins. Still hurting from a soul-crushing 7-1 defeat to Germany two years ago in the World Cup semifinals — in the same stadium — the host country will get a shot at redemption playing Team Germany for the gold medal at the soccer final.
Will it be redemption, revenge or repeat?
It's Brazil vs Germany in the gold medal football match.

What a game that is going to be!https://t.co/PLVRuyRrhh pic.twitter.com/dU8VyPfrZa

— BBC Sport (@BBCSport) August 17, 2016
♦
Jim Buzinski, co-founder of Outsports, a sports news website dedicated to LGBT athletes, wrote that the 2016 Rio Summer Olympics will go down as the gayest in history, though there is still a lot of work to be done.
Buzinski noted the record number of 50 out LGB athletes, which is more than double the number in London in 2012.
There were no openly transgender athletes, and Outsports' initial list had two intersex athletes, Dutee Chand of India and Caster Semenya of South Africa, both track and field athletes.
Outsports removed their name from the list after consulting with an expert on intersex athletes:
"Neither of them has publicly confirmed anything about their biology or that they are intersex. For that reason I have not labeled them as such in my writings. Intersex women have hyperandrogenism but not all women with hyperandrogenism have an intersex trait."