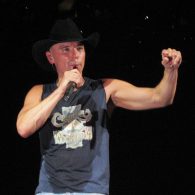 BRIDGET JONES. Renee Zellweger says rumors about ex-husband Kenny Chesney being gay made her sad: "It made me sad that somehow people were using that as a way to be cruel and calling someone gay as a pejorative, which has fateful consequences."
WE'RE ALL A LITTLE LOONEY. Southwest flight attendant slays with Looney Toones impressions as plane prepares for touchdown.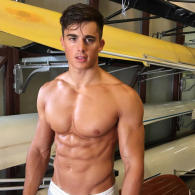 ZEN MASTER. Pietro Boselli gets motivational poster-y on Instagram: "Against the current is the way forward."
DUMPSTER FIRE. Media says media holds Hillary Clinton to a higher standard than Donald Trump. 
WOOF. Bradley Cooper sports a full and bushy beard and side-pec while out for a run.
FOX NEWS. Commentator Todd Starnes tells Family Research Council's Values Voter Summit that Republicans need to support anti-gay hate groups: "In recent days we have seen Christian Americans hauled into court and thrown into jail, bullied and slandered by those who preached tolerance and diversity. It has become open season on gun-toting Bible-clingers in America."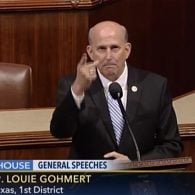 CONSPIRACY THEORIES. Anti-gay Rep. Louie Gohmert says Hillary Clinton is "mentally impaired": "You don't make fun of people who are impaired, have special needs. And whether you like it or not, Hillary Clinton has made clear she is mentally impaired," Gohmert said. "I get the impression that in law school and along the way she's been very, very smart but i don't know maybe it was the concussion, the fall back that she did. Or who knows, they won't tell us what's really going on with her."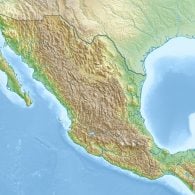 MEXICO. Marriage equality has generated unprecedented backlash south of the border: "A coalition called the National Front for the Family is organizing a protest Saturday in cities throughout the country, including one in Guadalajara that organizers claim could attract as many as 100,000 people. A follow-up march is planned to converge in Mexico City on Sept. 24. In protests held last weekend, including one in Mexico City under the banner of "For Life and Family," organizers delivered a petition reportedly signed by 300,000 people calling on Congress to pass a constitutional ban on same-sex marriage."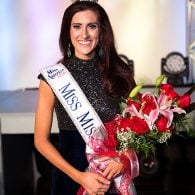 THERE SHE IS. Missouri woman becomes first openly lesbian contestant in the Miss America pageant: "In this way, the 23-year-old from Missouri is being heralded as a trailblazer in the constellation of pageants, upending the notion that contestants are exploited in an old-fashioned, heterosexual-dominated forum that dictates how women should look, and what, or how little, they should wear."
COME ON, PRETTY MAMA. Aruba allows same-sex couples to register unions: "Parliament voted 11-5 with four abstentions late Thursday to amend civil code regulations related to marriage to cover same-sex unions. Those articles include such things as the right to a spouse's pension in case of death or to make emergency medical decisions. Supporters say the new law falls short of their goal of legal same-sex marriage but is still a victory."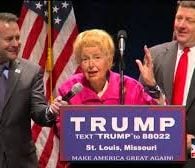 PHYLLIS SCHLAFLY. Trump praises anti-gay right-wing activist, will attend her funeral: "Phyllis fought very hard to the very end for a free and prosperous America. She understood that to be truly united as a country, we can't simply turn to government or politicians. Phyllis endorsed me at a time when it was not necessarily the thing to do, even the popular thing to do, and I will never forget that that had a great, great impact," Trump added. "I look forward to being with her family tomorrow."
CATHOLICS. Pope Benedict says his biggest accomplishment as Pontiff was breaking up the so-called 'gay lobby' within the Vatican: "Indeed a group was pointed out to me, in the meantime we have dissolved it."
FRIDAY FLESH. Model Karl Henriksen.
https://instagram.com/p/BDWoXErS3U3/
https://instagram.com/p/BGNfJeRy3fv/
https://instagram.com/p/BJlu365gU_1/