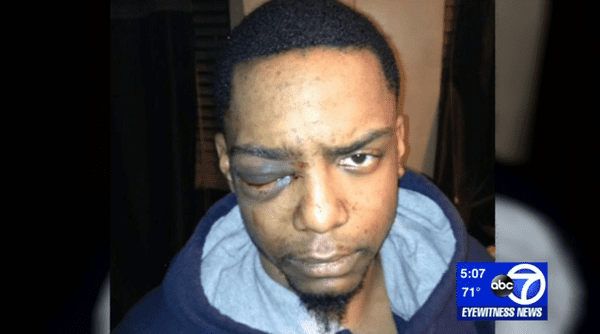 A Hasidic Jewish man convicted of the brutal gang assault of a gay black man in Brooklyn was released on bail on Monday.
Mayer Herskovic, 23, was found guilty of attacking 25 year-old Taj Patterson on December 1, 2013. At the time, Herskovic was part of a Jewish security force that was patrolling the neighborhood of Williamsburg. Though Herskovic was the only one convicted, eyewitness say there were up to 20 members of the Jewish security force that attacked Patterson. They hurled anti-gay slurs at him and blinded him in his right eye.
Patterson said he was walking him from a birthday party when the assault happened. "I was alone. I was an easy target. I'm black. I'm gay, a whole slew of reasons," he said.
Herskovic faces up to 15 years in prison.
The New York Daily News reports on Herskovic's conviction:
Brooklyn Supreme Court Justice Danny Chun convicted Herskovic of three charges after the nonjury trial — gang assault in the second degree, unlawful imprisonment and menacing.
He found Herskovic not guilty of the top charge, gang assault in the first degree, which carries a maximum of 25 years.
Witnesses said at least 20 Orthodox men tied to a Jewish security patrol attacked Patterson as he was walking home to Fort Greene from a friend's birthday party.
The men kicked, punched and dragged Patterson, and threw one of his shoes on a nearby roof.
The shoe wound up doing Herskovic in — his DNA was found on the heel of Patterson's Nike Air Jordan sneaker.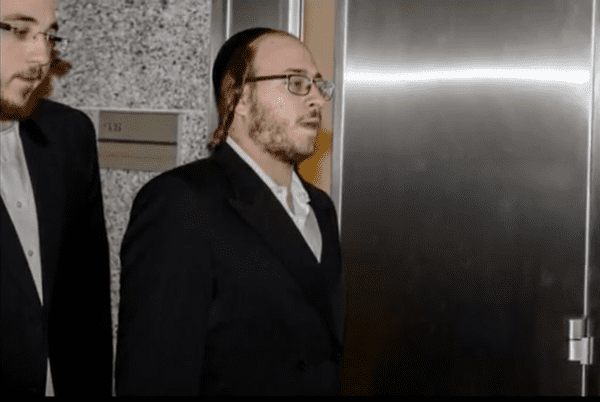 Patterson underwent three surgeries as a result of his injuries.
Herskovic's bail was raised on Monday from $50,000 to $150,000. He reportedly made bail within 30 minutes.
More on Herskovic's release from The News:
Four other defendants — Pinchas Braver, Abraham Winkler, Joseph Fried and Aaron Hollender — had their cases dismissed or pleaded guilty to lesser charges.
On Monday, Herskovic was handcuffed and placed into the holding cell adjacent to Justice Chun's courtroom after his bail was increased but the bail bondsman quickly cleared the bond.
Herskovic exited the courtroom at 10:11 a.m. with his family and was ordered back to court for sentencing on Nov. 14.
Asked about his conviction, Herskovic told reporters that he wasn't happy with the "bias reporting."
Previously, Patterson has said that the NYPD mishandled his case, pointing to the fact that his case was initially closed before any suspects had been identified or brought in.
[Patterson] waited days to hear from police, and when he didn't, Patterson went to the 90th Precinct and learned his case had been closed. That happened despite statements from four eyewitnesses, one of whom even provided a license plate number.
The report stated that Patterson was "uncooperative and incoherent" and the case was characterized -at most – as a "misdemeanor." […]
Patterson said that only after he and his family went public, the Brooklyn district attorney and the NYPD hate crimes unit arrested five young men, some of whom were affiliated with the Jewish security patrol known as the Shomrim.
Patterson now believes the initial decision to close his case is part of a broader culture of favoritism currently under investigation by federal prosecutors and NYPD internal affairs detectives.
Patterson added, "Let's say a Hasidic Jewish man got attacked by a group of African American men, I believe this case would have went down a lot differently."
Watch a news report and interview with Patterson, below.
[Image at right via YouTube]