PUT THE BASS IN YOUR WALK. Meet Wang Deshun, the actor, model and grandpa who is a sensation in China.
SHIRTLESS. Shawn Mendes says, 'Surf's up' with some hot guys on Instagram.
GET OUT OF MY FACE. Lady Gaga will play Donatella Versace in Ryan Murphy's Versace/Cunanan: American Crime Story: "As was previously announced, the 10-episode installment of the FX drama focuses on the murder of designer Gianni Versace at his Miami Beach home by serial killer Andrew Cunanan in July 1997. Versace/Cunanan: American Crime Story will air after the second season of the anthology, set to focus on Hurricane Katrina. Both seasons begin filming in early 2017."
PHOTO OF THE DAY. Great way for Clinton/Kaine advocates to make themselves known.
ACTUALLY REMINISCENT OF WATERGATE. The Democratic National Committee headquarters was bugged (in 2016): "In October a sweep of the DNC offices on South Capitol Street "found a radio signal near the chairman's office that indicated there might be a listening device outside the office," Corn writes."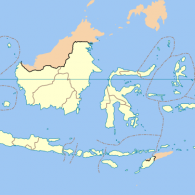 INDONESIA. University to urge LGBT students to change their sexual orientation: "State University of Gorontalo (UNG) Rector Syamsu Qamar Badu decided on Thursday to take stern measures against lesbian, gay, bisexual and transgender (LGBT) students on campus. Syamsu plans to establish a special team to monitor students who have claimed an LGBT sexual orientation. The LGBT students will be obligated to attend special sessions to be "normalized", and if they defy the requirements, the university will impose severe sanctions against them."
FLY THE W. 5 million people gather for Cubs World Series celebration, making it the 7th largest gathering in human history/
LIVE FROM NEW YORK. Dave Chapelle will be making his SNL hosting debut this month on November 12, if we all make it til then.
HISTORY. Navy to name ship after Sally Ride. It will become "the nation's first academic research vessel named for a woman": "The ship's namesake, Sally Ride, is the late astronaut who made history as the first American woman in space. The longtime La Jolla resident, who died of cancer in 2012, was also a nationally recognized role model for girls, women and people in general who aspired to excel in the sciences."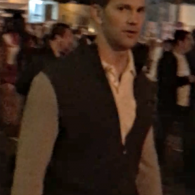 SPOTTED. Aaron Schock in West Hollywood at the Halloween parade. 
FRUIT MACHINE. Canadian government commissioned homosexuality detection system in the Cold War to prevent LGBT people from doing the public service or military: "The machine was used by the federal government throughout the 1960s, until the Defence Research Board — which was later folded into the Department of National Defence — pulled funding in 1967. The device was never able to establish a "discernable difference," between the biological responses of heterosexuals and LGBT individuals, Gentile wrote in her book.  The machine was based on research by Frank Robert Wake, a Carleton University psychologist who died in 1993."
LEGEND. Larry Kramer talks HIV stigma, patient zero: "I don't know why this has suddenly become a story again," Kramer told NBC OUT. "We've known that 'Patient Zero' as patient zero didn't exist from 2011. The first patient zero was in 1921 in the Congo, and it went on from there."
FRIDAY FLESH. SUMIT CHAUDHARY.
https://www.instagram.com/p/BENmBXSL7uu/
https://www.instagram.com/p/BJnfs1XAuOh/
https://www.instagram.com/p/BLIufaPg5rS/
https://www.instagram.com/p/BGzv1BDr7ng/
https://www.instagram.com/p/BMEUGbsgK0R/