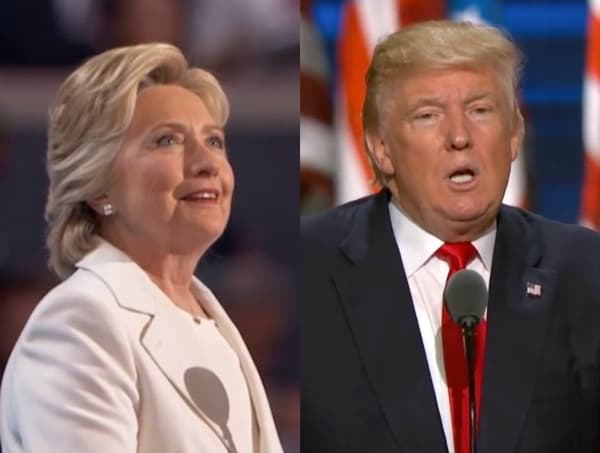 We have finally made it to the end of the road (hopefully).
Today is election day, and barring some Florida circa 2000-esque disaster, we will know who will become the 45th president of the United States late tonight or possibly early tomorrow morning.
Hillary Clinton and Donald Trump will both be holding election night parties where they will presumably give speeches either declaring victory or conceding defeat, as candidates are wont to do.
What is unusual about this year is that both election night parties are in New York City and only a mile apart.
Trump will be at the Midtown Hilton Hotel, across the street from the Museum of Modern Art, and just a few blocks from his home in Trump Tower. It's notably not at Trump's own hotel on the southwest corner of Central Park, likely because the Hilton has a more amenable event space.
Meanwhile, Clinton will be at the Javits Convention Center on the west side of Manhattan. It has hosted several large events over the years, including New York Comic Con and the 2005 NFL Draft. […]
This is the first time in 72 years that the major party nominees are from the same state, and thus in the same place for the election where they are registered to vote. In 1944, Franklin D. Roosevelt defeated fellow New Yorker Thomas Dewey — and we know FDR voted in Hyde Park, New York, because the White House stenographer wrote about it in this incredible journal entry.
You can watch the two election parties LIVE, below.
CLINTON
https://youtu.be/PL_2W-kfats
TRUMP