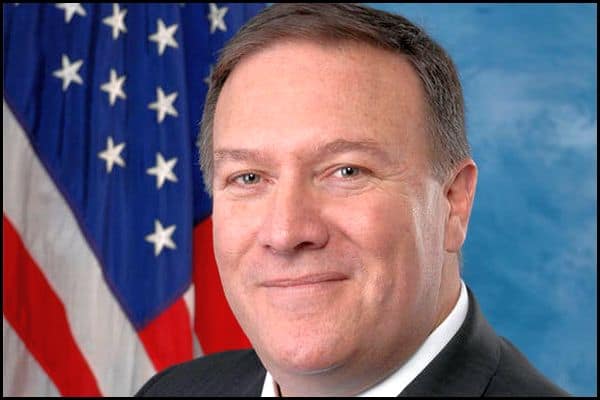 Donald Trump has picked Tea Party member Rep. Mike Pompeo (R-KS) as CIA director, CBS News reports:
"CBS News chief White House correspondent Major Garrett reports Pompeo was offered the job Friday morning, and Pompeo accepted the offer."
Pompeo originally supported Florida Sen. Marco Rubio's presidential bid. Like most of his Kansas colleagues, Pompeo backed Trump when it was clear the New York real-estate developer would become the Republican presidential nominee, though not enthusiastically…
…Pompeo is a member of the House Select Committee on Intelligence and one of the most vocal critics of the Obama administration's nuclear deal with Iran.
He's a supporter of the National Security Agency's controversial bulk data collection program and sought to restore the agency's access to the data it had already collected under the Patriot Act from its inception through late last year.
He's a graduate of the U.S. Military Academy at West Point and Harvard Law School. He's also a member of the House Energy and Commerce Committee.
Meet Mike Pompeo, who says U.S. Islamic leaders are "potentially complicit" in terrorism. https://t.co/a7q5Q2hNwf

— Tim Grieve (@timgrieve) November 18, 2016
https://twitter.com/repmikepompeo/status/799266269853863937
Pompeo on the issues.