It's been a while since Nick Jonas has shown off his taut physique on social media, but the former Jo Bro obliged thirsty fans everywhere on Friday when he posted a selfie of his chiseled and slightly furry chest on Snapchat.
The caption for the photo read, "Play hard. Work harder."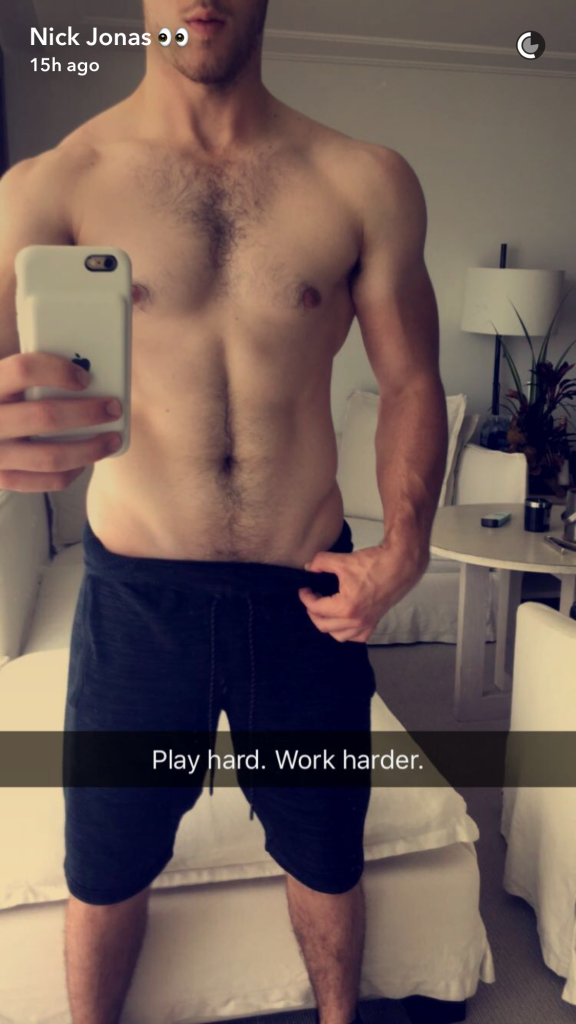 Jonas has recently been sharing videos of his workouts on Instagram.

Perhaps Nick is feeling the need to keep apace with brother Joe, who has recently been inspiring thirst on Instagram and showing off his own workouts.