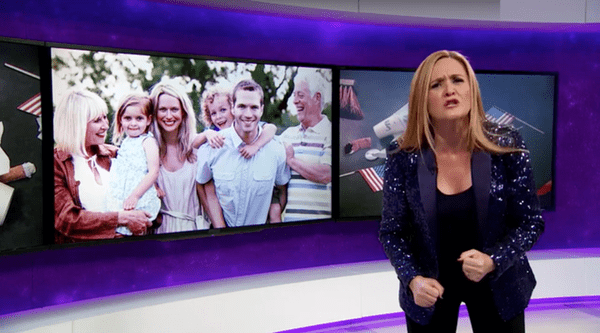 Mourning Hillary Clinton's defeat during a special episode of Full Frontal, Samantha Bee broke down the election results and dove into how we ended with President-elect Donald Trump.
Explaining just how awful Trump's election is, Bee quipped, "Our democracy just hoiked up a marmalade hairball with the whole world watching. What we did was the democratic equivalent of installing an above ground pool. Even if we're lucky and it doesn't seep into our foundations, the neighbors will never look at us the same way again."
As for who's to blame for this mess, Bee said, "Once you dust for fingerprints, it's pretty clear who ruined America–white people."
"I guess ruining Brooklyn was just a dry run," she quipped.
"The caucasian nation" voted overwhelmingly for Trump, even caucasian women, as Bee notes. And yes, all white people have to take responsibility for Trump, according to Bee because, "If Muslims have to take responsibility for every member of their community, so do we."
Watch, below.