HATE. Dylann Roof convicted in Charleston Church shooting case: "A jury in Charleston, S.C., has found Dylann Roof guilty on all 33 counts of federal hate crimes he faced for murdering nine people and attempting to kill three others in the basement of a historically black church. As the sentence was read, Roof stood emotionless, reported Alexandra Olgin of South Carolina Public Radio, who was in the courtroom. The charges included murder, attempted murder, damage to religious property, obstruction of religious belief and weapons charges."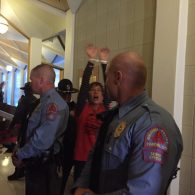 NORTH CAROLINA. As Republican state legislators strip incoming Governor-elect Roy Cooper of power because they lost, protestors show up at state house and get arrested: "Right now, police are arresting protestors in the state house who are calling the Republicans' actions a veritable coup. Among those arrested is a local city council person."
WAY OF THE DODO. Are Indianapolis's gay bars headed for extinction? "Since 2015 at least five have closed their doors in Indianapolis, about half the city's total. Among the casualties: the venerable Varsity, the city's oldest gay bar, dating back to the 1940s. In the past six months Talbott Street, long-known for its drag shows, closed, as did the 501 Eagle, a bar favored by leather enthusiasts since 1986."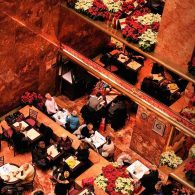 THIN-SKINNED. Donald Trump loses it on Twitter again, after Vanity Fair suggests Trump Grill is the worst restaurant in America: "I reflexively want to be generous in my assessment of what the post-election Trump Grill says about the Trump presidency. Perhaps it's a sign that Trump is in over his head, and a shallow, mediocre man who runs a shallow, mediocre business empire (and restaurant) would sink and implode, crushing the expectations of millions of his hopeful supporters."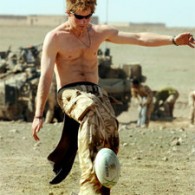 LOOK AT THE PICTURES. First photo of Prince Harry and actress Meghan Markle together.
ON SET. Jennifer Lawrence and Chris Pratt hit it off filming Passengers.
TAKE ACTION. Call on Congress to create a bipartisan investigation into Russian election hacking.
LATE NIGHT. Neil Patrick Harris and Stephen Colbert made a twisted Christmas Carol.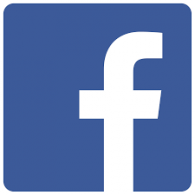 THE SOCIAL NETWORK. Facebook is finally doing something about fake news: "Snopes, FactCheck.org, Politifact, ABC News, and AP will help Facebook make good on four of the six promises Mark Zuckerberg made about fighting fake news without it becoming "the arbiter of truth." It will make fake news posts less visible, append warnings from fact checkers to fake news in the feed, make reporting hoaxes easier and disrupt the financial incentives of fake news spammers."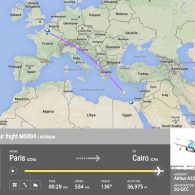 EGYPTAIR CRASH. Explosives found on victims: "Recovered wreckage showed signs of damage caused by high temperature and there was soot on the jet's front section. Although there were fears that an act of terrorism might have brought the plane down, no group has said it targeted the plane."
BILLY ON THE STREET. Rachel Dratch must navigate Billy Eichner's latest obstacle course.
THURSDAY THIRST. Ayu Winston.
https://www.instagram.com/p/BMydSu5jiVs/
https://www.instagram.com/p/BAMtyREvlYW/
https://www.instagram.com/p/BLJLZ0FDPcG/