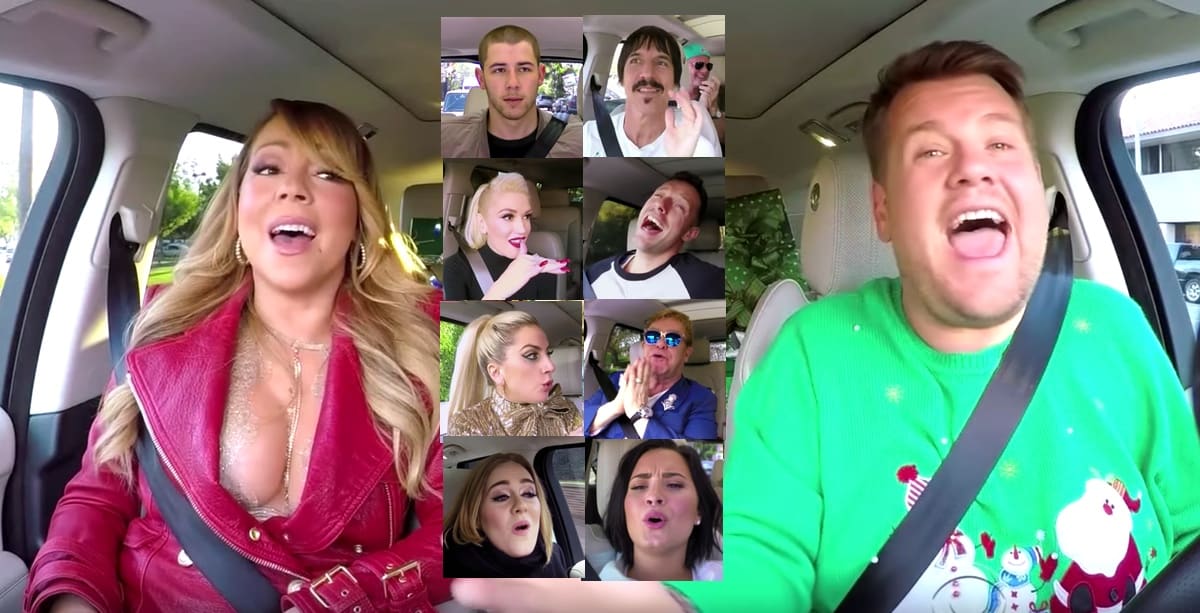 James Corden has been plotting a Christmas surprise all year while shooting his Carpool Karaoke special.
Adele, Elton John, Chris Martin, Lady Gaga, Red Hot Chilli Peppers, Selena Gomez, Demi Lovato, Gwen Stefani, and Nick Jonas were all enlisted to sing along to Mariah Carey's holiday classic "All I Want for Christmas".
And of course Mariah and her scoop-necked leather holiday jacket were leading the charge.
Watch: