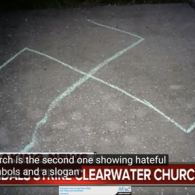 IN TRUMP'S AMERICA. Second Tampa Bay, Florida church vandalized with swastikas, MAGA graffiti: "The Iglesia el Sembrador Wesleyano, a church in a predominantly Hispanic neighborhood of Clearwater, Florida, was targeted by vandals this week with pro-Donald Trump and racist graffiti. It is the second reported incident of church vandalism in the Tampa Bay area since Donald Trump's Electoral College win on November 8. The first church, similarly vandalized last month, primarily serves the LGBT community."
BLONDE AMBITION. Kanye West got a dye job…as an homage to Frank Ocean? 
GREED IS GOOD. Donald Trump names Goldman Sachs President and COO Gary Cohn to be his National Economic Council Director. Because Drain the Swamp.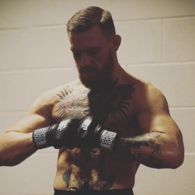 CASTING. Conor McGregor lands role on Game of Thrones.
VICTORY. Montebello, California gets its first openly gay mayor: "It's like coming out twice in your life: once to your family and then another time as a politician," she said. "It's like kicking off the mask. I'm being honest about who I am and let my leadership and decisions speak for themselves. I'm going to step into this new position and do the very best I can to get things done."
HIV. Infection rates have gone up 100% in the Philippines: "[Human Rights Watch] said HIV prevention education in Philippine schools is woefully inadequate, commercial marketing of condoms is nonexistent, and barriers to condom access and HIV testing — particularly those below 18 who are required by law to have parental consent— have contributed to the worsening epidemic. The report said the problems found in national and local government policies are compounded by longstanding resistance of the Roman Catholic church to contraceptives. More than 80 percent of Filipinos are Catholic."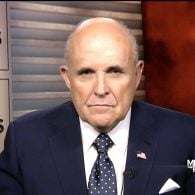 BYE, BYE RUDY. Giuliani out of the running for Secretary of State: "The transition team released a statement Friday saying Giuliani removed himself from consideration for a position last month, a description contradicted by CNN reporting that the New Yorker was told he would not get the secretary of state position this week."
BRAZIL. Squatters offer LGBT people shelter from hate-motivated crimes: "They were invited to join some 300 squatters who have been living in the building for several months in an occupation organized by Front in the Fight for Housing, an activist group promoting rights of some 400,000 people without decent housing in Sao Paulo."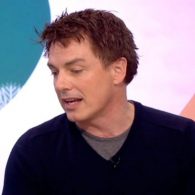 DISCRIMINATION. John Barrowman said he lost acting job because he's gay: "Speaking on Loose Women , John explained: "The producers pulled me into the office and sat me down – one was gay – and said they didn't want me to talk about my boyfriend at the time, Scott, who I eventually married…In a nutshell, they asked me to go back into the closet, and I went back to Scott and said, 'I can't do that'."
PHILIPPINES. LGBT community faces increasing threats: "But the recent arrest of several gay men at a private party in south Jakarta's Kalibata City was a shock for many, both because the raid was led by the right-wing Islamic Defender's Front (FPI) party and because the police actually followed their lead."
GUN SHOW. Nick Jonas serves thirst.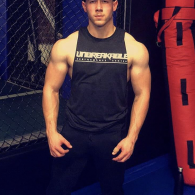 THE KELLY FILE. Film on Roger Ailes' history of sexual harassment may be in the works: "According to multiple reports, Annapurna Pictureshas optioned a project about the former Fox News chairman that will include screenwriter Charles Randolph, who co-wrote the Oscar-winning The Big Short. […] The film "will focus on Megyn Kelly and the women who brought down the man once considered the most powerful in media with accusations of sexual harassment, as well as the wife, Elizabeth Tilson, who propped him up," says The Hollywood Reporter."
FRIDAY FLESH. Chef Denevin Miranda. 
https://www.instagram.com/p/BKlEs5lB6an/
https://www.instagram.com/p/BI-QYAvB0Y4/
https://www.instagram.com/p/BJkx0xsgTSg/