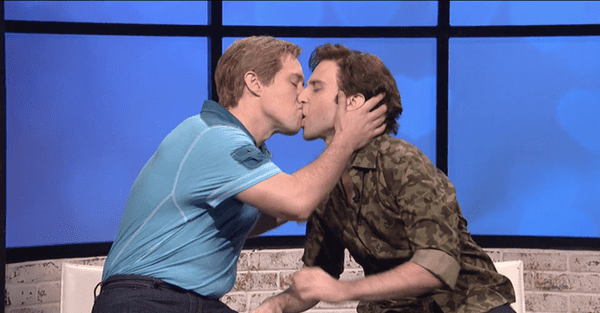 SNL brought the heat this week with a kiss between cast members Beck Bennett and Kyle Mooney.
In a sketch about a fictitious MTV dating show called "Hook a Hunk" Cecily Strong finds herself falling for the show's hunky host, played by John Cena, rather than the dorky contestants vying for her heart. As it dawns on the contestants that they don't stand a chance with Strong because of Cena, two of the guys discover an unexpected bond.
So if it wasn't for John Cena being so distractingly attractive, these guys never would have discovered their passion for one another. Nicely played, John Cena.
Watch, below.