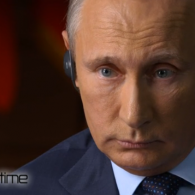 RUSSIA. Putin personally involved in election hacking: "What began as retribution and a personal vendetta against Hillary Clinton "morphed into" an operation to have Clinton lose the race, and to discredit America among foreign governments as an untrustworthy entity. "Putin's role was directing the use of the hacked material," NBC News's senior investigative and legal correspondent Cynthia McFadden reports."
TRUMP TOWER. Anna Wintour also met with the president-elect on Tuesday.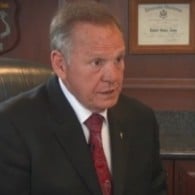 ALABAMA. Anti-gay state Supreme Court Chief Justice Roy Moore appeals suspension: "Liberty Counsel filed an appeal brief on Moore's behalf on Tuesday night. Today was the deadline to file it. In September, the Alabama Court of the Judiciary suspended Moore without pay for the remainder of his term, finding that he violated judicial ethics."
JOE ARPAIO. Sheriff makes good on promise to re-open bogus investigation into Obama's' birth certificate: "According to a Wednesday statement, Arpaio said he and a chief investigator will be "presenting their newest revelations to the years long investigation of the birth certificate presented by the White House in 2011 of President Obama."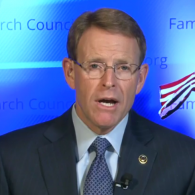 FAMILY VALUES. FRC President Tony Perkins still railing against Trump State Dept. pick Rex Tillerson: "Now, after two terms of exporting radical social policy, Americans could finally see the light at the end of the Obama administration tunnel. To hear that Donald Trump may be appointing a man who not only led the charge to open the Boy Scouts to gay troop leaders but whose company directly gives to Planned Parenthood is upsetting at best."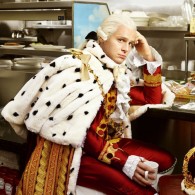 CASTING. SNL alum Taran Killam joins the cast of Hamilton to play King George III. Time for him to join the Order of the Garter. 
CELEBRITY INSTAGRAM. Adam Lambert smolders, Jared Leto rides a lion, Henry Cavill gets sweaty and shows off some chest hair, plus more.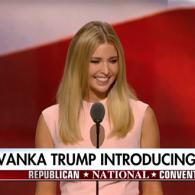 EW. Ivanka Trump to get office in the East Wing usually reserved for First Ladies: "Titles for Ivanka and her husband, Jared Kushner, have not been determined. But Kushner, a publisher and businessman, is expected to have his own role outside of the family office — the latest indication that he could be bound for the West Wing."
WITH FRIENDS LIKE THESE. Pat Robertson worries about Sarah Palin getting a job in Trump's cabinet: "Heaven help us from that," Robertson said. "That would be a terrible thing. Terrible. Terrible."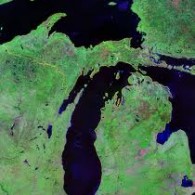 WELP. Hillary spent money running up the popular vote but forgot about Michigan: "Michigan was the only presidential battleground that didn't have an active Senate race, and that cost the state money from Brooklyn. Waving off complaints during a visit to Michigan a few weeks out, Marshall explained to the room that Clinton was going to clobber Trump in the final debate and they were talking about moving money into Senate seats. And by the time they arrived in Las Vegas for that third debate, Clinton's top aides were boasting about how they were about to expand the lead and pull marginal Senate candidates over the line to give her a governing majority."
HUMP DAY HOTTIE. Adrian Loh.
https://www.instagram.com/p/BMOaW17AzZN/
https://www.instagram.com/p/5hSzmwN6XY/