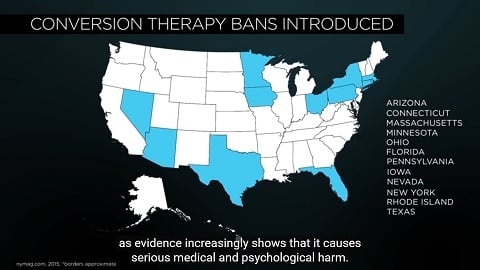 With gay conversion 'therapy' fan Mike Pence as vice president-elect, Seeker has produced a timely history of the "ex-gay" movement.
While Malta became the first European country to ban conversion therapy earlier this month, most U.S. states still allow the practice.
The report from Seeker also examines conversion therapy practices around the world, noting that in South Africa men and boys are forced into hard labor in order to "instill masculinity."
Watch the video below.