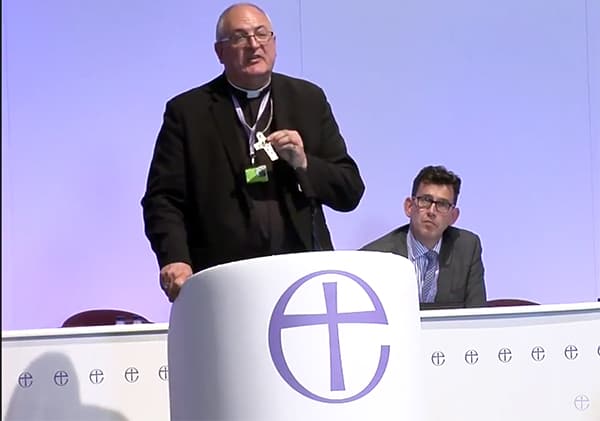 The Church of England has declined to change its doctrine regarding same-sex marriage, following two years of deliberations. In a new report, it maintains that marriage is "a union permanent and life-long, of one man and one woman."
The church should not "adapt its doctrine to the fashions of any particular time", said Graham James, the bishop of Norwich, at a press conference to present the report.
However, church law and guidance should be interpreted to provide "maximum freedom" for gay and lesbian people without a change of doctrine – meaning clergy will have some leeway in individual cases – the report said. "Maximum freedom has no definition but it's part of this exploration we're engaged in," said James.

While calling for a "fresh tone and culture of welcome and support" for lesbians and gays, the report offered no concrete change.
LGBT activists within the church protested the move and warned that it risked alienating itself further from clergy and parishioners who have called for greater flexibility on matters of sexuality and who have already rebelled against its slow-moving ways.
However, the church claimed that such acts were isolated and that it had reached a broad consensus, even if not a unanimous one, and attempted to deflect criticism by suggesting this was not a final decision but merely the latest one. But prominent campaigners dissatisfied by this procrastination have termed it a "failure of leadership."